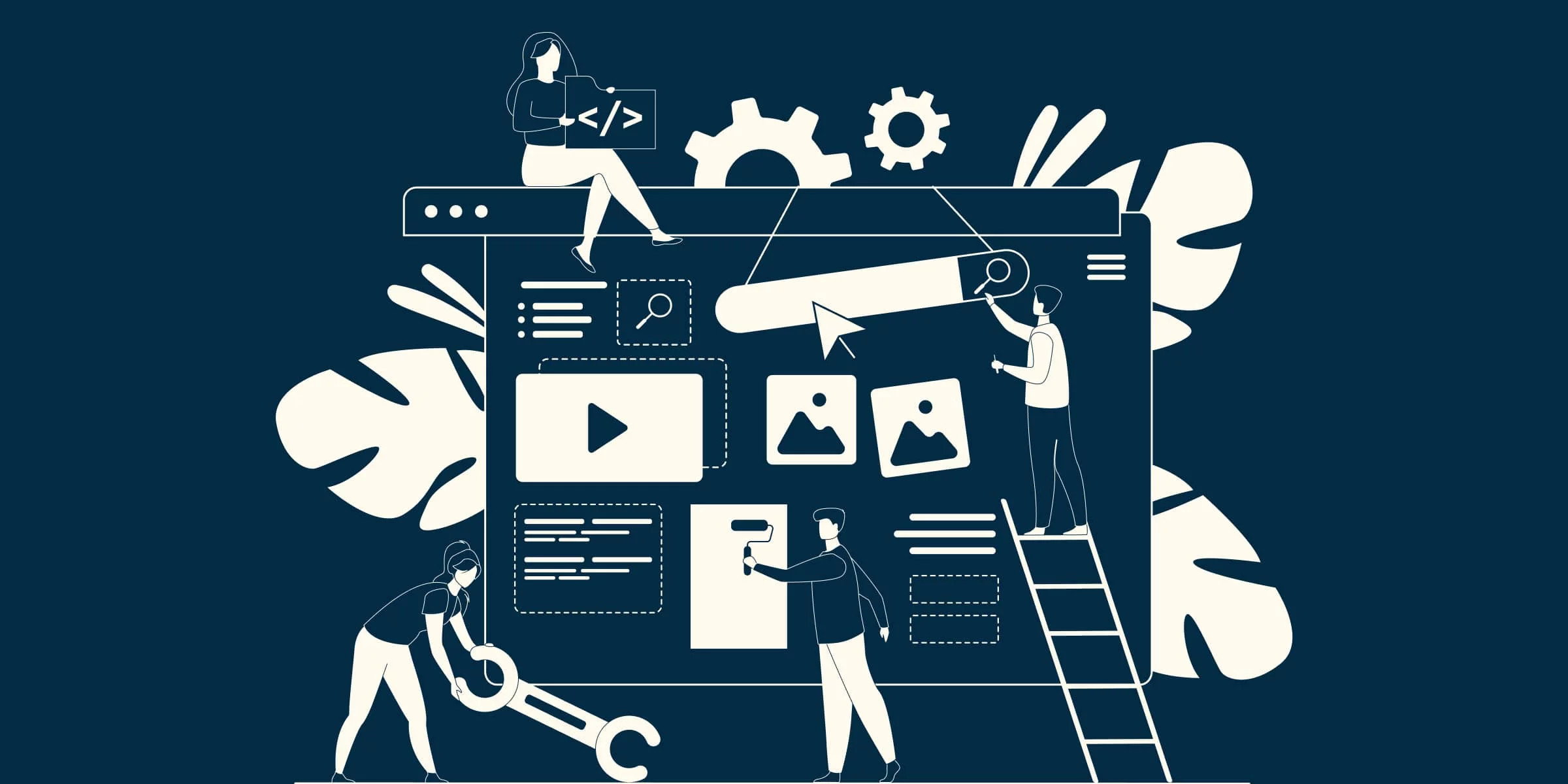 Every business needs an appropriate website. But where to start? Even the biggest and the most successful brands once faced the issue of creating a company website on their way. They went through the difficulties of this topic, but this is not your case, because you are reading this post! What is the difference between web design and web development? Do I need them both? We've conducted a detailed analysis to answer your questions.
In the following sections, we will thoroughly discuss two important aspects of creating a full-fledged Internet resource: web design and development. Shaken not stirred.
What Is website design?
This is the visual form of the website. It usually expresses the brand identity, company values and corporate color palette. Users form their first impression and perception of the brand through the design of the website. It is divided for UI and UX.
Nerd Note: UX (User Experience) is a part of web design that includes analyzing the user's preferences about a resource and turning it into a product. UI (User Interface) makes this product aesthetically pleasing.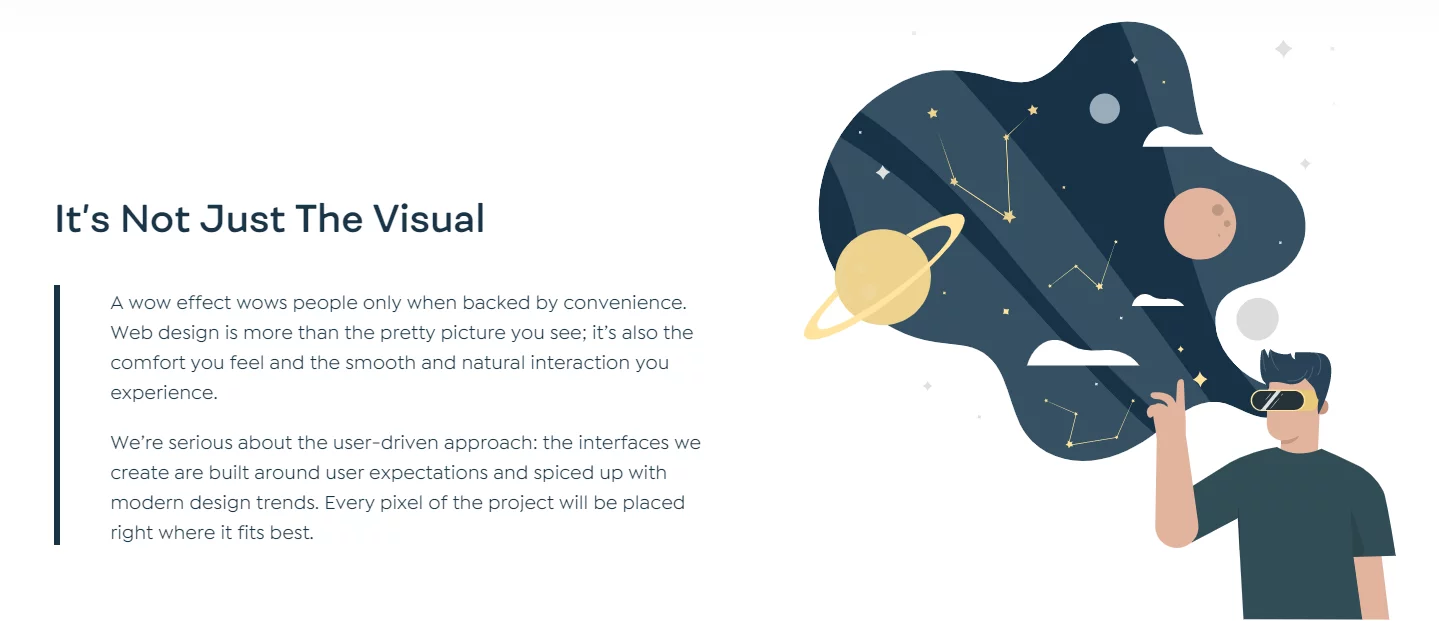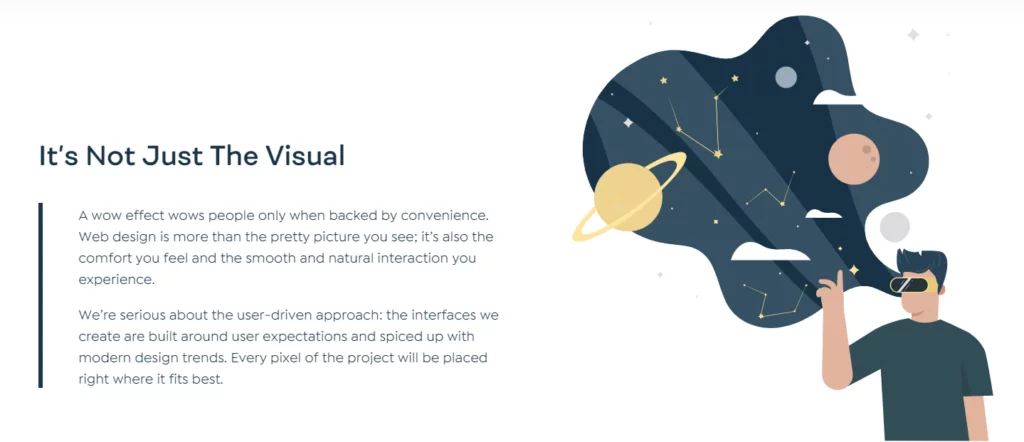 In web design, experts often identify several key elements:
1. Content. This is the heart of any website, and the primary reason to visit it. Your customers come for content – give it to them. It sounds easy when we say it, but in practice, you will have to work hard to make the content of the site fascinating, searchable, informative and attractive at the same time.
2. Visual. A wrapper for content. It's all about colors, pictures and layouts. Even the most interesting text and pictures will lose their value if they are posted on an ugly website with annoying animations. The visual design should be carefully thought out and served with the right sauce. Don't forget that through web design, you broadcast your brand values and aesthetics.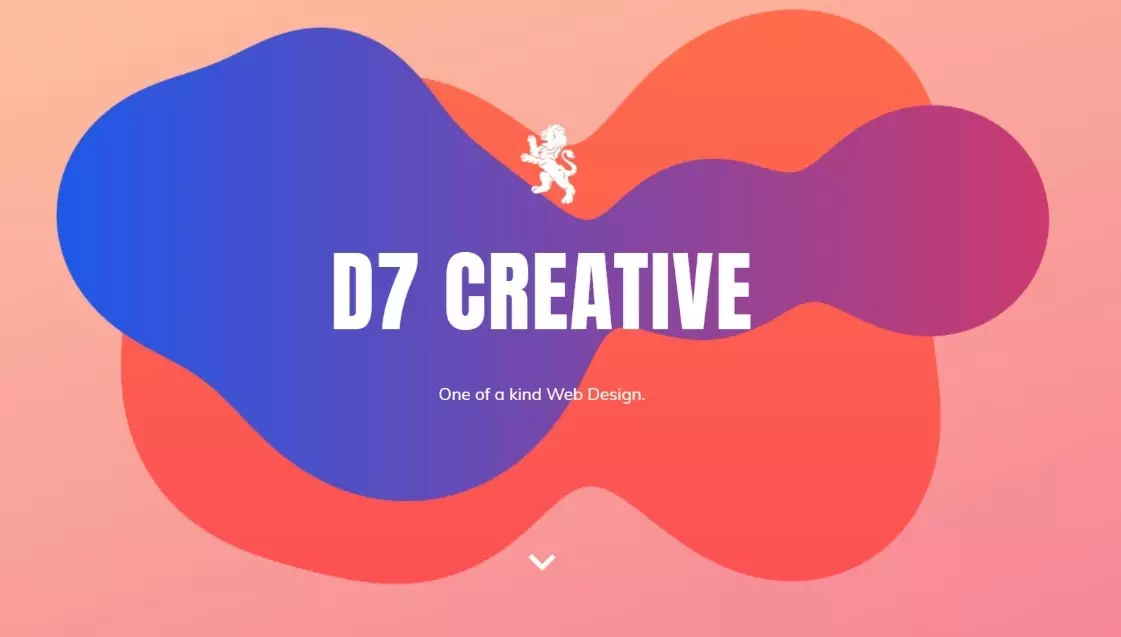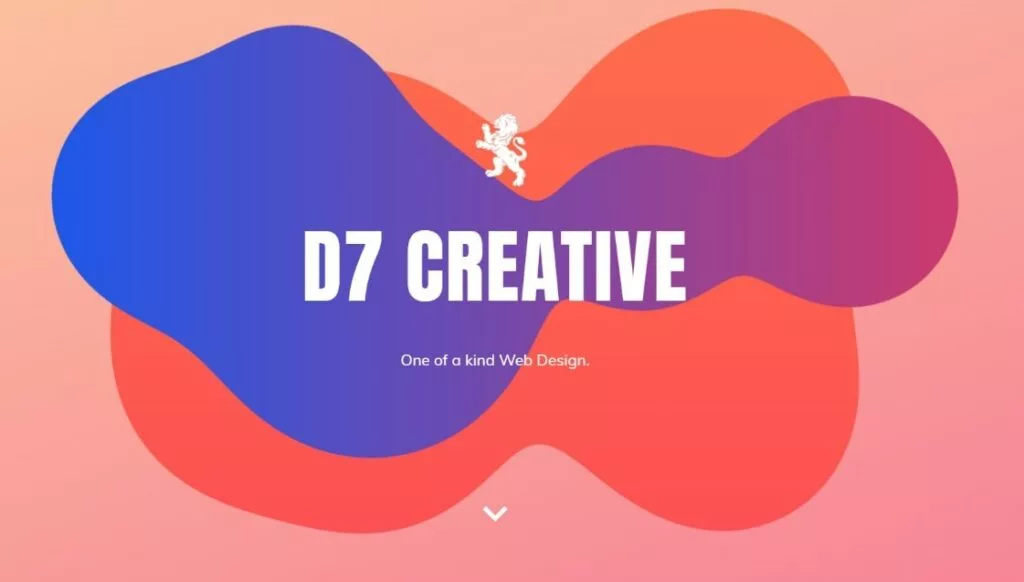 3. Usability. The design of your website should be one step ahead of the visitor's wishes. The information should have a clear structure and intuitive navigation. In addition, think about adapting the site for devices other than the desktop. It would make your source convenient for a different audience segments. Taking care of the consumer through the site convenience will turn into increased brand loyalty.
4. Availability. Even before meeting your wonderful design, the user of the network needs to find your site. In order to win the race with competitors for a high place in search engines, pay attention to SEO (Search Engine Optimization) indicators. Make sure that your site meets as many requirements of all types algorithms as possible.
What is website development?
This is the process of building structure of the website – so to say, the inside of it. All processes and actions that will be performed by the user on the site are algorithms prescribed in advance by the developers. Technically speaking, it is the coding or programming that enables website functionality.
There are three types of website development:
Front-end development
This part is responsible for the front side of the web pages of your site. The main goal of front-end development is to transfer visual ideas from a design project to actually functioning parts of the site. This happens by writing a series of programs to structure needed elements, make them look fancy and add interactivity. For this purpose, developers usually use services such as HTML, CSS and JavaScript.
Back-end development
This is the inner world of the site. All of its data are stored here. This block implies an analysis of the brand's needs and the implementation of appropriate solutions for those on the site. Three key elements are used for this: a server that hosts the website, an app for running it, and a database to store the data.
Full-Stack development
As you can guess from the name, this type of development combines the two previous ones. A Full-Stack Developer is engaged in a full cycle of creating and maintaining a website. This specialist is familiar with all levels of website activity.
Where design meets development?
Many people mistakenly believe that they can save their budget on web design and order only development with a default appearance. This is a misconception. Web design and development exist in combination and complement each other. A high-quality website that meets the latest trends in this area will work only when professionals in both fields take up the task: design and development.
These two roles depend on each other, and they are interacting at least a little throughout the entire path of website construction. However, there is a part of this process when the collaboration of a designer and a developer is a crucial thing – design-to-development handoff. This is the moment in the website creation plan where two important stages intertwine: the user interface design and implementation.
The development handoff stage is the exact point when the designer's instructions should reach the development team in the most precise manner feasible. If all goes according to plan, the code will be written quickly and contain all the necessary features. We have previously studied this process in detail and prepared useful tips, read more about handoff in our post.
To conclude
We hope that we managed to make the essence of the website design and development clearer for you with our detailed description of each part. Now you know for sure that these are two inseparable processes on the way to an ideal, informative, pixel-perfect website that will reflect the values and visual characteristics of your brand.
Another important clarification is that teams achieve the best results if designers and developers cooperate perfectly with each other. That is why we recommend paying attention to companies that provide a full range of services for creating a website, from idea to implementation, such as Belov Digital Agency.
However, there are cases when your in-house designer has already created the visual design of the future site, and you need to transfer the layout in detail to development. Then, the Figma2WP service will come to the rescue. This is a well-established system of work of experts in the field of website creation. Working with this service will definitely help in the elaboration and implementation of your design ideas based on Figma.