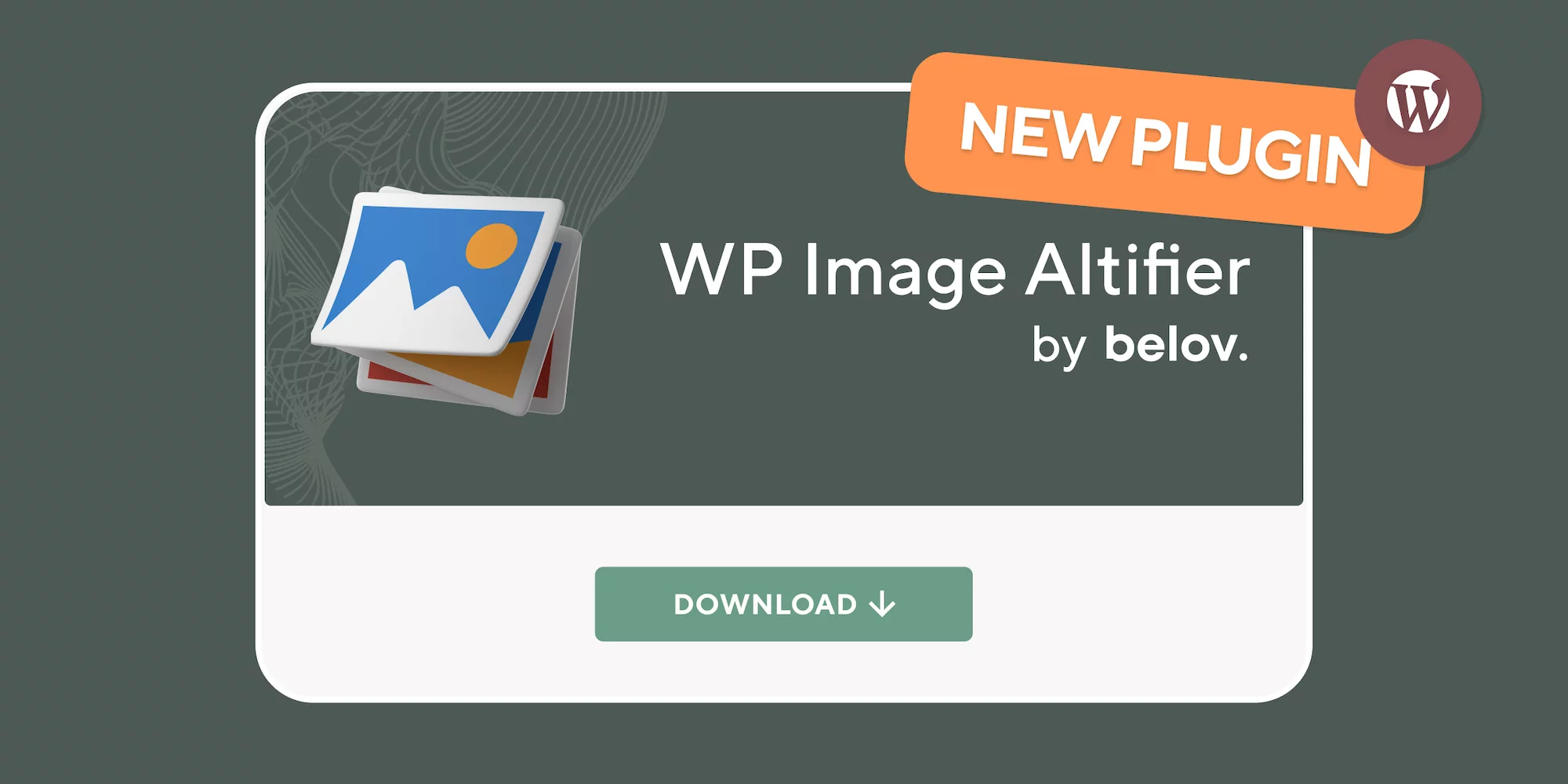 We're thrilled to announce that WP Image Altifier, our innovative WordPress plugin, has now been approved and is available for download on the official WordPress Plugin Repository!
Since its inception, Belov Digital Agency has been committed to providing high-quality digital solutions that cater to the evolving needs of businesses and individuals alike. With WP Image Altifier, we continue to uphold our commitment to improving the digital experience for users worldwide.
WP Image Altifier is a revolutionary plugin designed to automatically add ALT attributes to images within your WordPress site. The ALT attribute is crucial for both SEO and accessibility, and WP Image Altifier ensures every image on your site is effectively optimized.
Built with both SEO professionals and website owners in mind, WP Image Altifier provides an efficient, cost-effective solution to enhance search engine rankings, boost organic traffic, and ensure website accessibility.
Having WP Image Altifier approved by WordPress.org is an exciting milestone for us at Belov Digital Agency. It means our plugin has met WordPress's high standards for coding quality and security, ensuring you receive a top-quality, trustworthy product.
We're excited to see our plugin listed alongside other great WordPress plugins on the WordPress Plugin Repository. The best part? WP Image Altifier is entirely free to use, making it a valuable tool for all WordPress users – from bloggers and small businesses to large corporations and e-commerce sites.
Download WP Image Altifier today from the WordPress Plugin Repository and start optimizing your website's images like a pro!
As always, we're grateful for the support and feedback from our community. This milestone wouldn't have been possible without you. Stay tuned for more exciting announcements from Belov Digital Agency!
If you're interested in learning more about our digital services or need assistance with WP Image Altifier, feel free to visit our official website at Belov Digital Agency or reach out to us directly.
We're committed to your success, and we can't wait to see how WP Image Altifier enhances your WordPress experience!