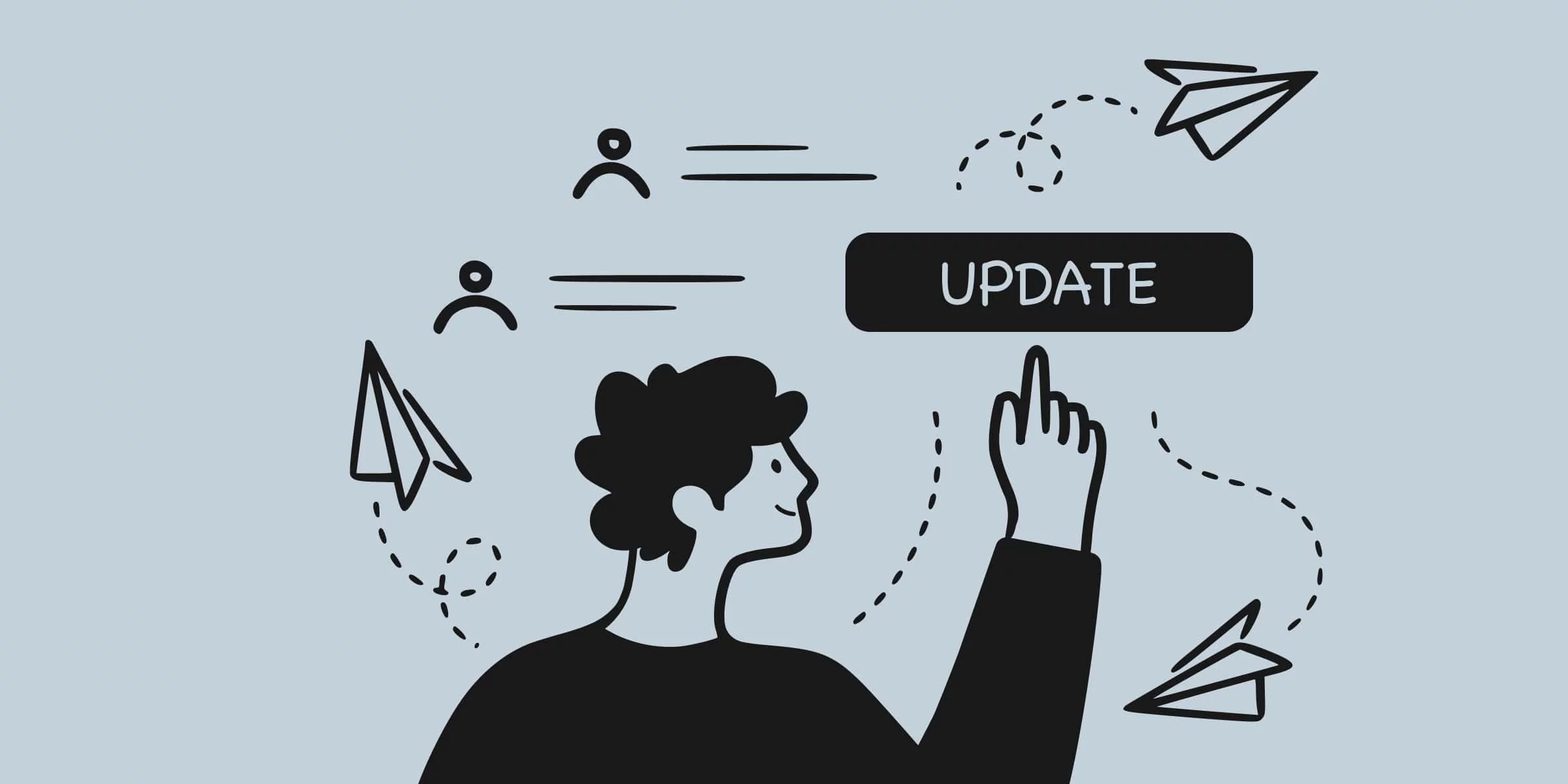 New Year – a new update of WordPress – version 5.9 is out! It was a long-awaited update: the release date was postponed before. We all hoped it meant that the WordPress development team led by Matt Mullenweg was preparing something large-scale, requiring many edits. And they did! So, what are the WordPress 5.9 new features?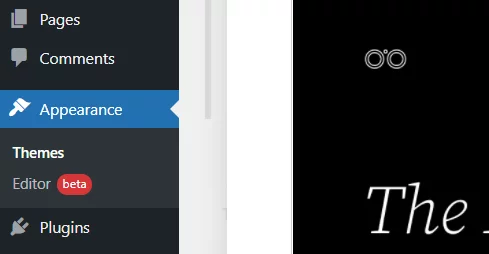 WordPress 5.9 new feature 1: Full Site Editing
WordPress 5.9 new feature 2: Custom Styling Updates
WordPress 5.9 new feature 3: Editor Improvements
The Beta 4  test version was launched several weeks ago so that as many of us as possible could try out the major WordPress 5.9 new features. If you haven't, worry not: now, the updates are available to you in all their glory. You just need to update your WordPress version.
If the whole process of updating WordPress is not familiar to you, check out How to Update Your WordPress Website. Trust us: it's going to be easy-breezy.
Note for the future:
If, before any update, you can't wait to try out the WordPress new features, you usually have the opportunity to test the beta version. This way, you will help developers figure out possible bugs in the upcoming WordPress release. Next time it happens, you can install and activate the WordPress Beta Testing plugin to try some latest version features in advance. 
WordPress 5.9 new feature 1: Full Site Editing
As one of the main goals of WordPress 5.9, the WordPress management planned to approach Full Site Editing for all users. The primary tool, in this case, will be the block theme editor built into WordPress. It is based on Gutenberg technology. This block editor is a WordPress 5.9 new feature that greatly simplifies the process of editing your theme and website as a whole. Unique design solutions without any code will be available for themes that support this new feature.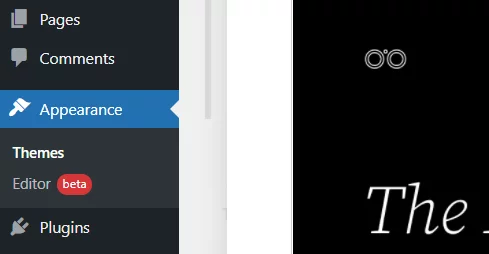 Previously, you had to take unnecessary steps in the form of downloading and installing the Gutenberg plugin to work with block themes. And if you are not familiar with this plugin, then add long hours of studying all the functionality of Gutenberg. With the Full Site Editing as a WordPress 5.9 new feature, the entire process is automated. Now, you just need to go to the Appearance section and select Editor. In a couple of clicks, you will see a range of possibilities for configuring each fragment of your site in the Gutenberg editor.
If you want to learn more about the Full Site Editing in WordPress, The Next Level Of Block Editing post with a detailed guide is perfect for that.
WordPress 5.9 new feature 2: New Custom Styling Updates
1. Site-wide Styles
This WordPress 5.9 new feature lets you create new styles for your theme. It will help to update the look of your entire website. The main tool in this process will be the Styles button in the upper right corner of the screen. It will appear there when you start editing any element or page. Here, you will have the opportunity to change the color palette, design of text elements, layouts, spacing, etc. After creating your masterwork, you will be given a choice: use this design to create the entire site or save it as a template for one of the elements.

2. Pattern Directory
With the previous release number 5.8, The Pattern Directory came to the world of WordPress development. Among WordPress 5.9 features, there is an opportunity to simplify the implementation of patterns.
Previously, to insert any pattern in Gutenberg editor, you had to torture yourself with a copy-paste and insert them manually from the Pattern Directory every time. Now patterns are inserted automatically directly from the Pattern Directory.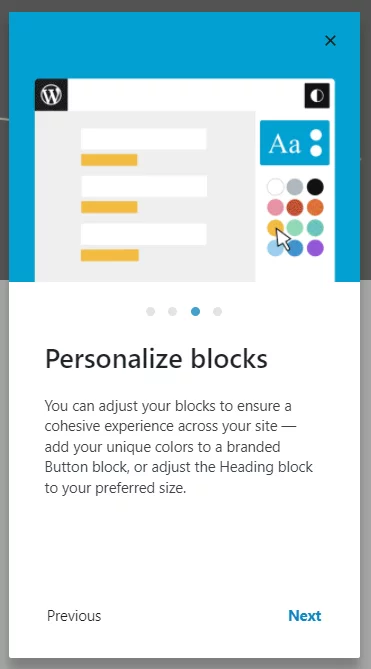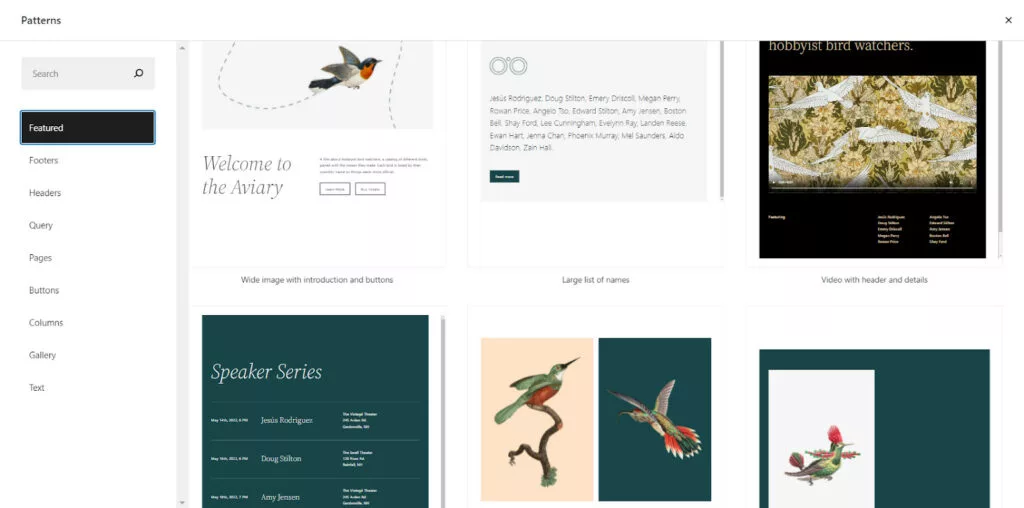 3. Block Styles & Responsiveness
Details mean a lot. WordPress 5.9 gives you the space to experiment with block design. In the previous version, this was not available in such a detailed way. With the new features, you only need to click on the Style key and select a section of blocks to edit them according to your brand. Now you can customize individual blocks and change the colors of little things down to small buttons.
In addition to experiments with the design of blocks, one of the extremely important WordPress 5.9 new features is a more responsive variation of blocks. This is significant for the adaptability of your website to different devices.
For instance, before that, you had to adjust the blocks for the mobile version of the site using various operations. Now the blocks themselves change their format, simplifying the organization of Gutenberg blocks for the appearance of the page.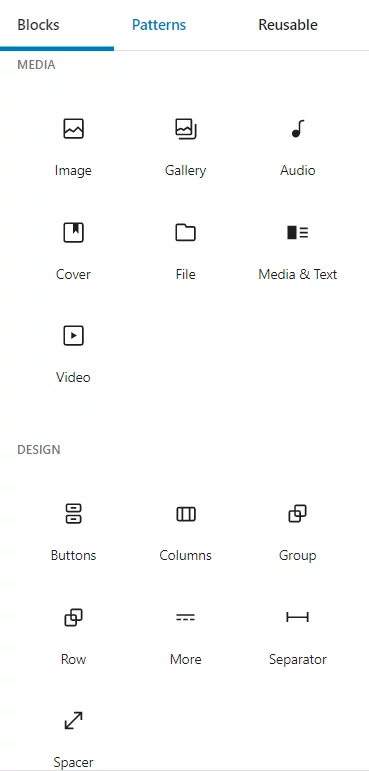 4. Global Styles Project
What if we tell you that WordPress 5.9 release plans to update the user interface style management-wise? The new interface is called the Global Styles Project, and its last update was in October last year. Then it became clear to us that, in the 5.9 version, the style control sidebar would be replenished with a lot of new design tools. An expanded palette, text spacing settings, and much more new buttons to make your website design unique.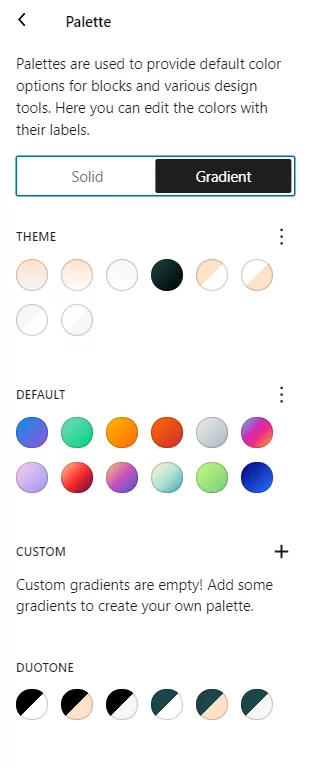 WordPress 5.9 new feature 3: Editor improvements
1. Updated Navigation Menu Block
This WordPress 5.9 new feature has brought not only an improved web design interface but also a more convenient structure for your site.
A new navigation menu block has appeared in the site editor. It combines all the abundance of the most convenient settings: advanced color palette selection, progressive typography management, and other design elements.
In addition, the WordPress 5.9 update has added the ability to manage navigation blocks inside the menu. Previously, we had to drag each new section into the menu manually; now, there is an improved inserter between blocks, better toolbar controls for nested blocks, and block-level locking for patterns.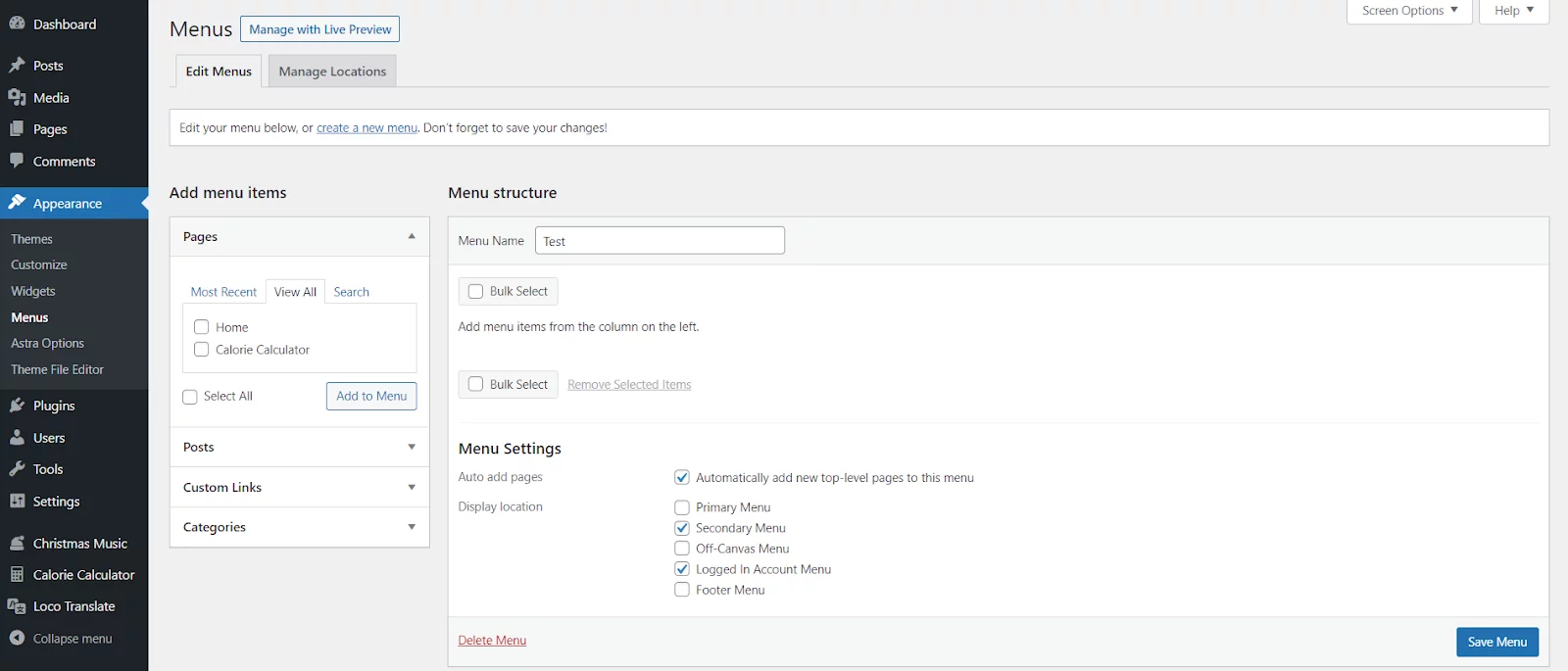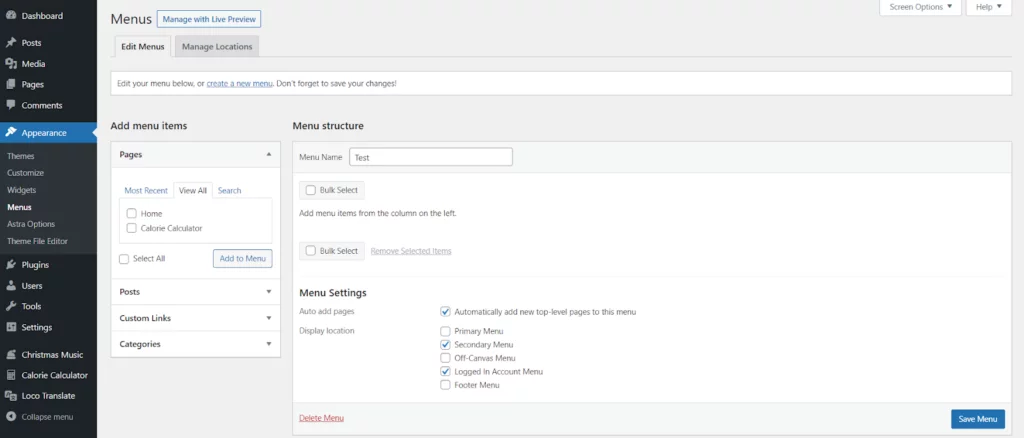 2. Template List View Feature
The navigation bar on the left side near the WordPress logo will open access to the Template List view. This feature of WordPress 5.9 greatly simplifies the process of moving between the main page and the templates of your website. You can drag the content in whole or in parts as required by your project.
You don't need to switch tabs as before, because now Template List View is built into the Site Editor. Managing complex multi-level documents has become much easier – add HTML bindings for users to navigate through the page.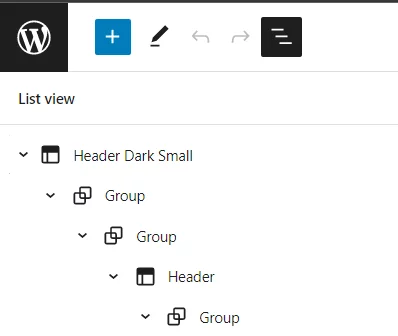 3. Some other minor updates
Compared to the previous version, several interesting features have been added to WordPress 5.9 for the convenience of the developer. For instance, now the structure of links and buttons for social networks has become more accessible due to child blocks now using the parent blocks' toolbar.
In addition to this, among other WordPress 5.9 new features, a dropdown list with different levels of headers appeared in the text editing block. Previously, such a variety of text designs was not that convenient, because the management panel was rotated horizontally.
Another feature of this release is the improved URL Preview tool. Now, users will have access to a more complete description of the site to which the link leads.
Last but not the least, a multi-language option was added to the log-in panel. Users now can access your website using any convenient language – not only English, as it was before.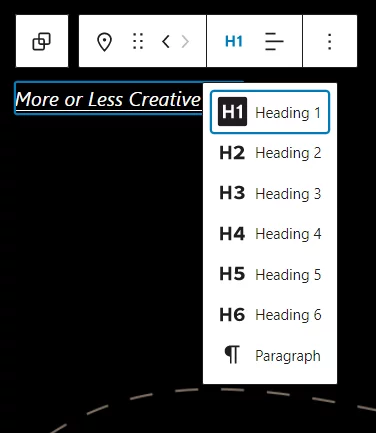 Brand-New Twenty Twenty-Two Default Theme
Every year, the WordPress team pleases users with a new custom default theme. This time, the Twenty Twenty-Two theme embodies all the best qualities of WordPress 5.9. It has breathtaking illustrations with birds, a unique color palette, typography innovations, changeable patterns, a variety of page templates, and much more. In a word, everything an artist needs to create an amazing website.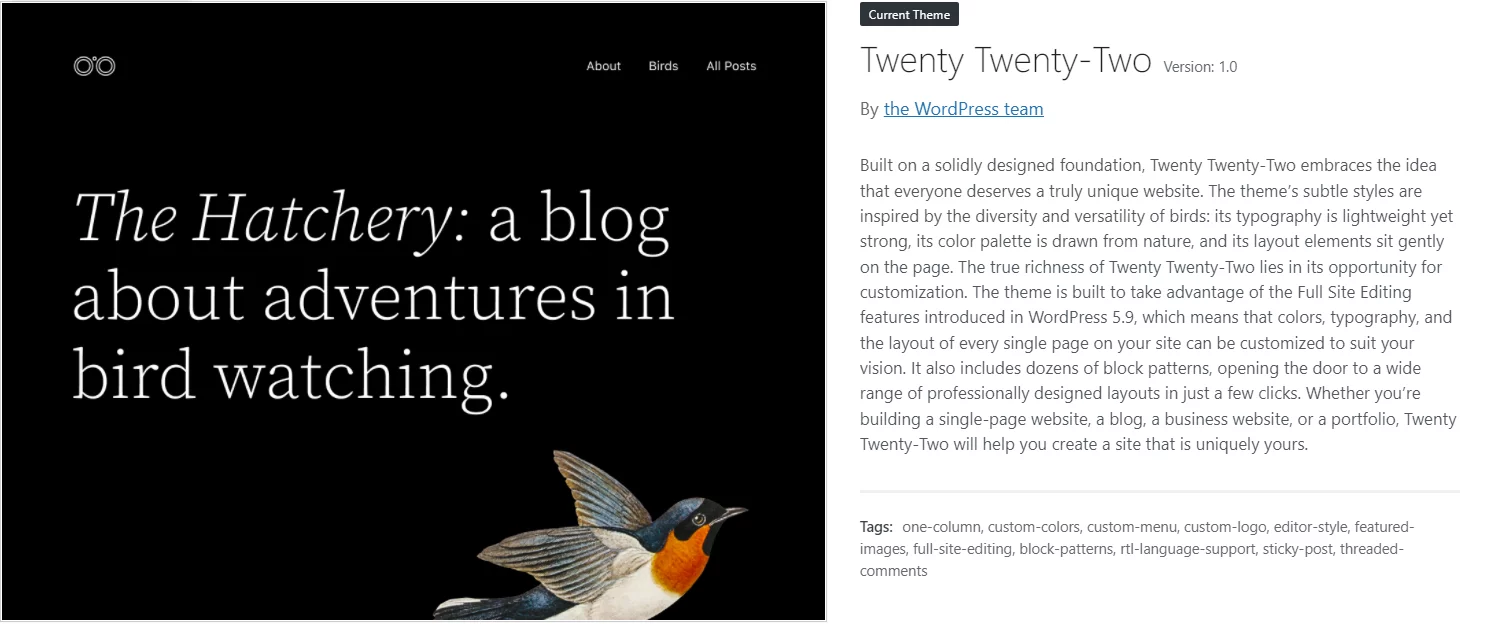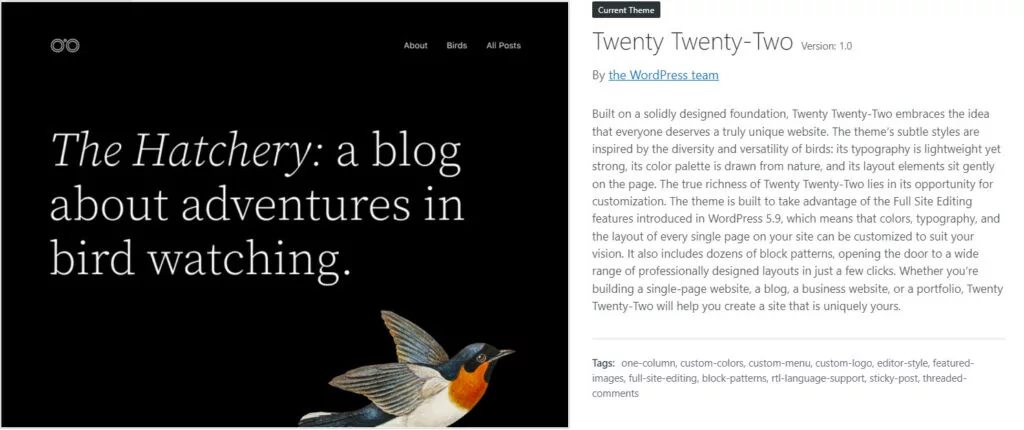 WordPress 5.9 new features: Wrapping Up
Updates are always something unique and long-awaited. In the case of WordPress, this is especially accurate. In WordPress 5.9 release, the development team focused on moving to a new level of quality in many aspects of the development process. The settings control panel has expanded both for the appearance of the site and for deep settings up to Full Site Editing. And this is just the tip of the iceberg!
If all these innovations seem confusing and frightening to you, do not rush to stress. You can always entrust the development of a high-class website for your company to a team of professionals. At Belov Digital agency, we're always happy to support you in the process of creating a unique website. We will help you figure out the innovations and take the best from each version of WordPress. Fill out the form on our website and let's create a web masterpiece together.