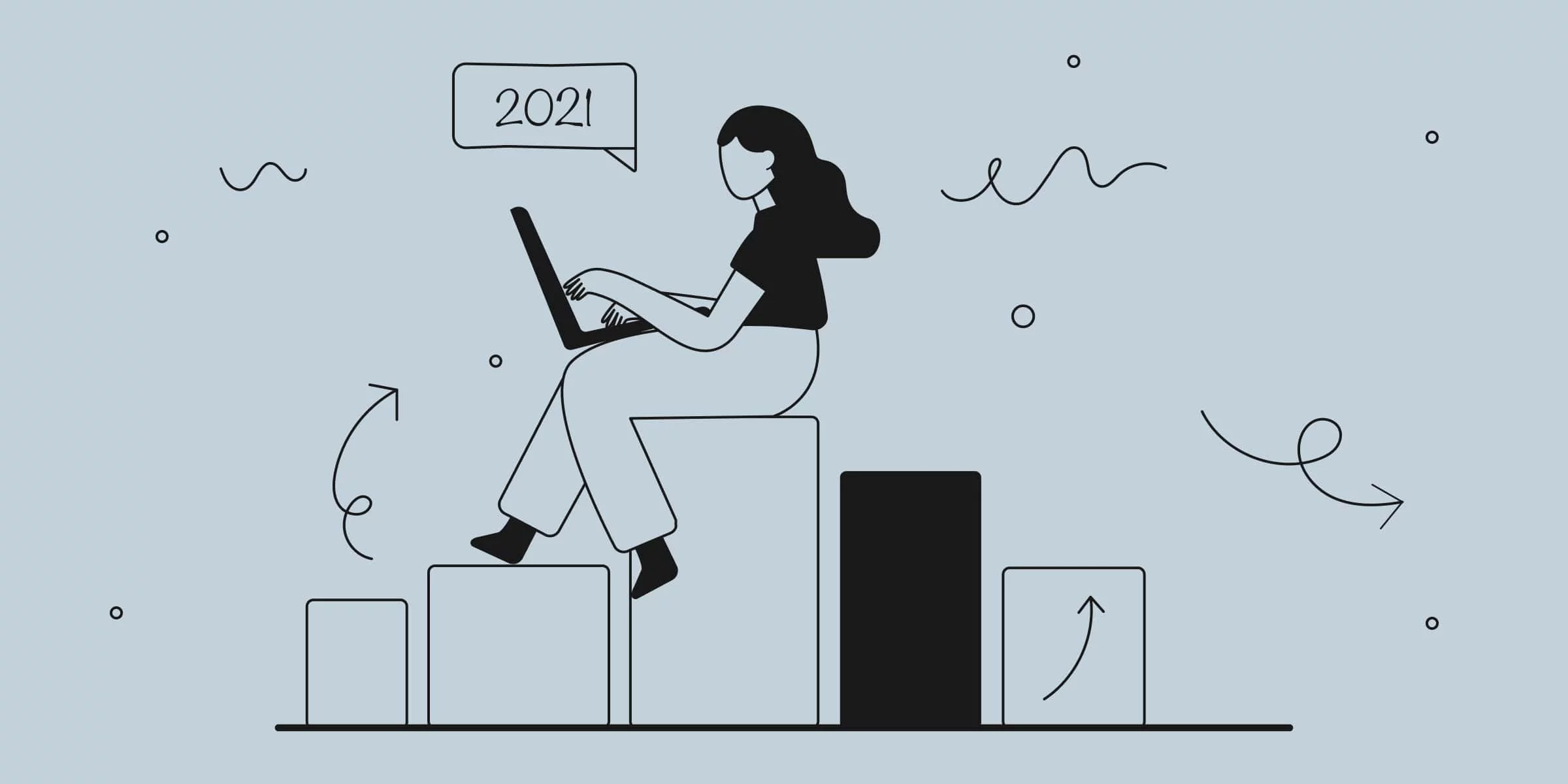 Today, we're paying tribute to their support and sharing with you our exciting Clutch 2021 Year In Review!
Clutch is a market research platform that publishes extensive content to help browsers navigate through the complex B2B industries. The site is widely known for its data-driven reviews, comprehensive market reports, and agency shortlists.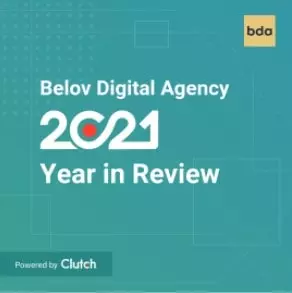 Belov Digital Agency was ranked among the top companies that specialize in UX design in New York last year because of our generous clients.
Our team got started on the platform back in January 2021. Thus far, we've received 6 stellar reviews that highlight the quality of our work and our clients' satisfaction. Those reviews also boast perfect NPS ratings — a metric that determines our clients' willingness to recommend our team.
2021 was the year of new exciting ventures for us. We've launched our in-house products: KeysForWeb in cybersecurity and Fiwy for no-code design-to-site conversion, and contributed (and will keep doing so!) to the WordPress community by developing free and premium plugins.
We're extremely grateful for our clients who helped us make a mark on Clutch. Because of their wonderful reviews, we continue to welcome different opportunities. We couldn't ask for better partners. Thank you so much to everyone who believed in us.
Moving forward, we can't wait to unlock different projects and take on new challenges this 2022. We understand that the journey wouldn't be easy but we know we're ready to give it our all.
Going digital? You need a team that will deliver a smooth and effective website. Here at Belov Digital Agency, we offer world-class WordPress websites that have outstanding designs, masterful functionalities, and engaging content. We dedicate ourselves to being a trusted partner for our clients, and it's because of them that we're here today.
At Belov Digital Agency, we bring your website ideas to life. Want exceptional branding and stunning designs? Send us a message and see for yourself why clients give us five-star ratings.