Dehumidified Air Services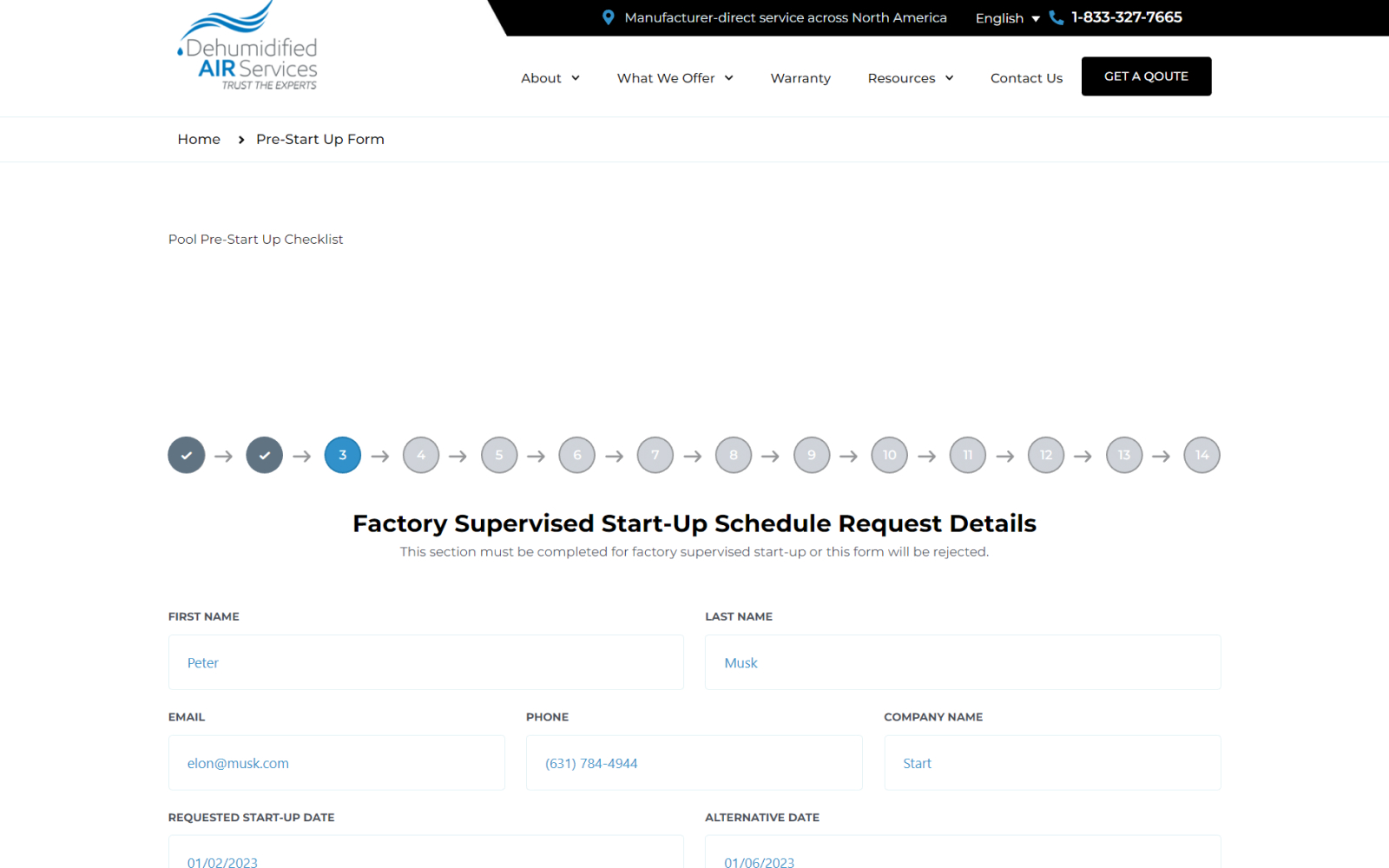 Services & Technologies
Gravity Forms
Utility PDFtk
Java Script
Client
Dehumidified Air Services
About the Project
Dehumidified Air Services, the leading dehumidification service provider in North America, directly supplies equipment for installation in high-rise buildings. Proper maintenance of this equipment is crucial for ensuring a comfortable and safe building environment.
Competence
Customer support specialists
Our goal
The customer desired quicker feedback and aimed to make the process of submitting a service request as effortless as possible.
Our team streamlined the process of obtaining a feedback, by implementing a verification step for the user at the beginning of the form filling process, as per the client's request.
Solution
One unique aspect of the feedback was the implementation of validation for the dehumidifying stop number during completion. The task was to create a form using the Gravity Forms plugin.
The form was based on a provided PDF file and required the client to enter a serial number, with a check to see if the number already existed in the client's service.  A key requirement from the customer was to incorporate a serial number check, where the user would only be able to submit a service request upon entering the correct number, otherwise, submission would be blocked.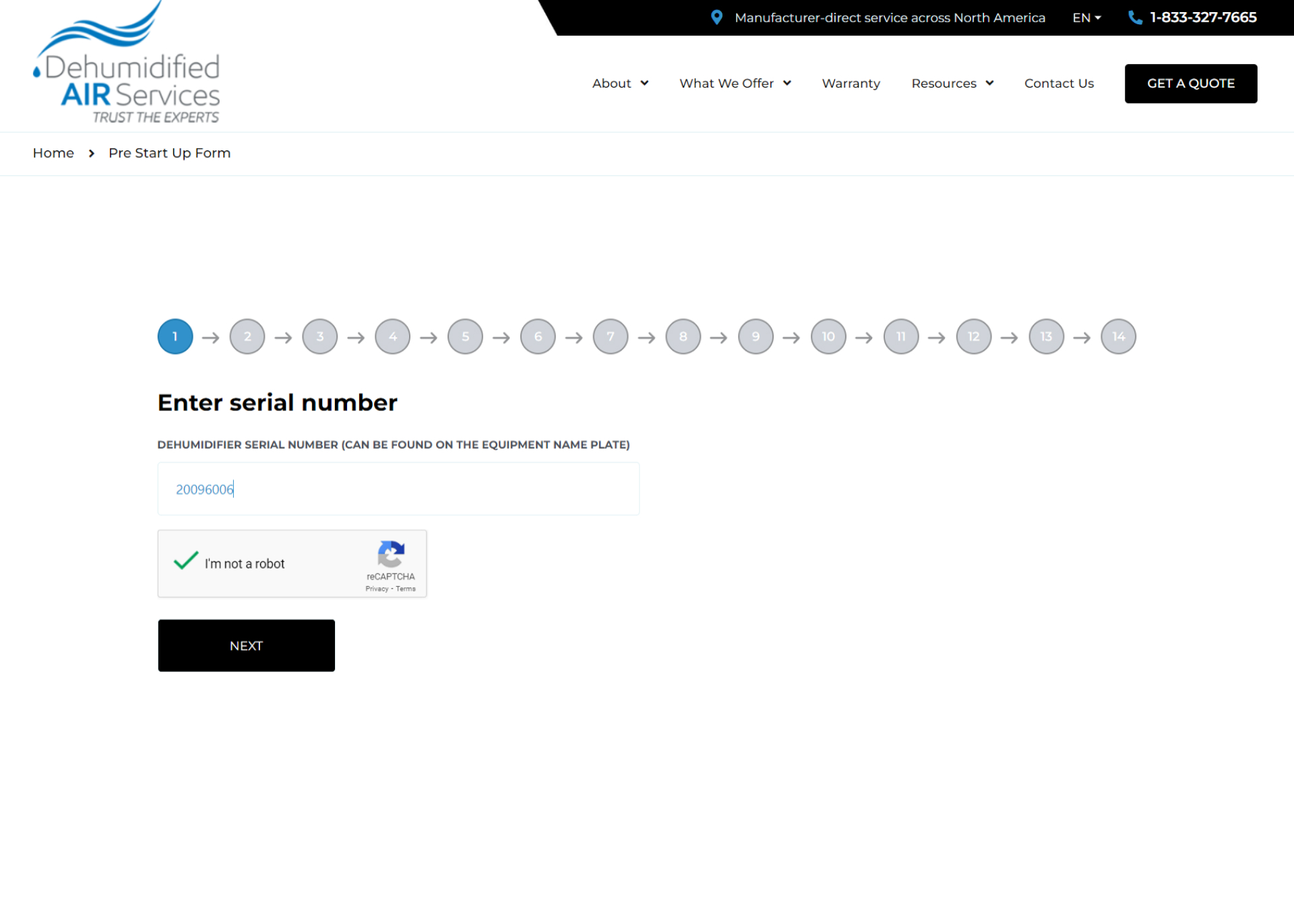 Verify the client
The company has an in-house service that maintains a database of equipment serial numbers. When the customer fills out the form, they enter the serial number, which is then verified against the company's service. If the number is found and has not been previously submitted, certain fields in the form are automatically populated with data from the company's service, allowing the user to only fill in the remaining fields.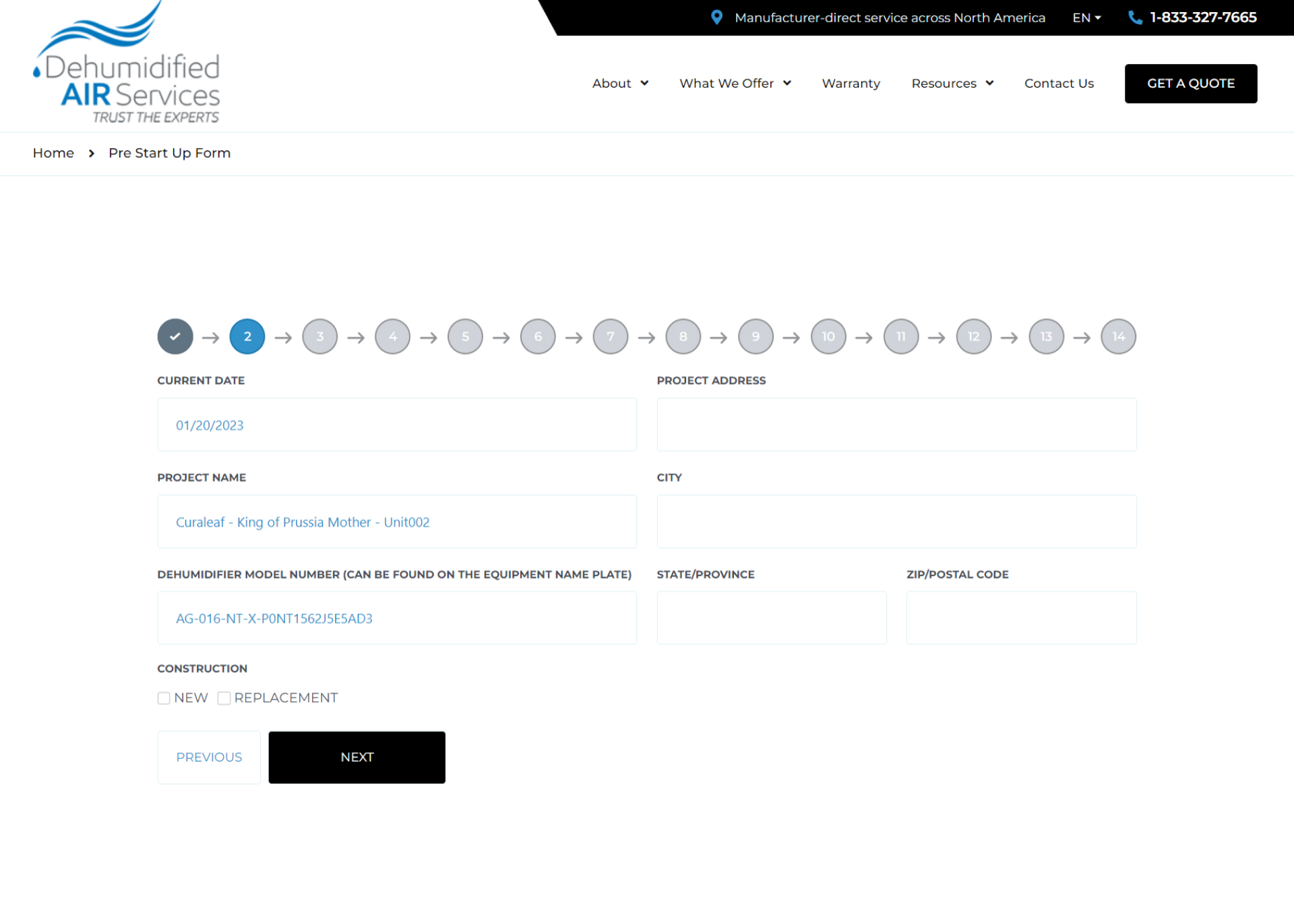 Multistep fitback
For the user's ease of use, the information entered is saved at each stage of the form-filling process, so that when the user returns, the fields will be automatically filled in, saving time and increasing user loyalty to the company.
Generating a PDF file
Upon completion and submission of the form, an automatically generated PDF file containing the user's information is created. This PDF is then sent to the company's service for processing. The user is also notified of a successful submission and given the option to download the PDF file of the request.
Simultaneously, the request is also visible in the company's website admin panel with a link to the same PDF file, effectively automating the application submission process for both the user and the company.
Result
Our team successfully assisted in the implementation of the customer's vision for a more user-friendly way for dehumidifying equipment maintenance. The form was built using the Gravity Forms plugin, PHP, JS and the utility PDFtk, which was installed on the server to generate the PDF on the website.
By removing the human factor from the application generation, the risk of time and data loss is minimized. The application information is not only available to the company but also to the user. The project was completed successfully and client.