Mundi Web Guy – Branding & Web Design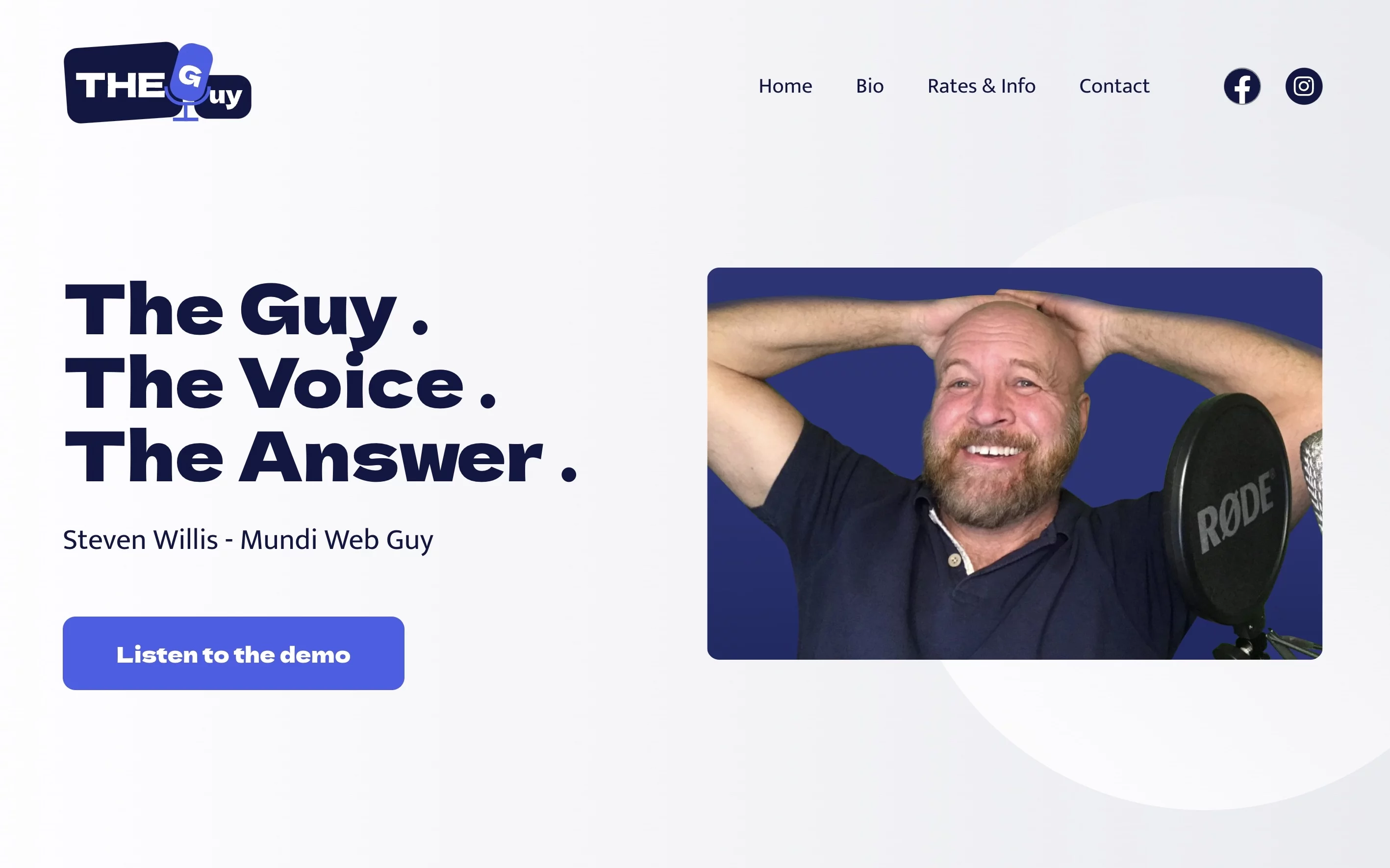 Services & Technologies
Branding
Web design
Elementor Pro + Essential Add-ons for Elementor
WordPress development
Client
Mundi Web Guy – Professional Voicing Service
About the Client
Steven Willis with the nickname The Guy is the founder of his personal brand – Mundi Web Guy. He is an American voiceover artist who voices projects of any profile in the webspace. He is a professional in voicing characters for any project, from serious business presentations to light comedy podcasts. The Guy's vocal abilities and skills allow him to imitate the voices of people from 5 to 65 years old. In addition, Mundi Web Guy owns its own home recording studio and is happily open to individual projects or remote collaborations.
Competence
Audio performance and voicing
Problem
Our team was faced with the task of designing a brand for a voicing actor and a lightweight website that would convey the identity of his business.
The pages we needed to create were:
Home — Front Page
Bio
Rates & Info
Contact
Privacy Policy
And a set of templates needed for further use.
Solution
As agreed with the client, BDA developers created a website based on the Elementor Pro platform using Astra for ease of use. Based on those, we built The Guy child WordPress theme with the blocks he would later be able to reuse and interchange.
For a more friendly feeling and a sense of the author's presence, as well as to maintain the involvement of site visitors, we have created several pop-up windows.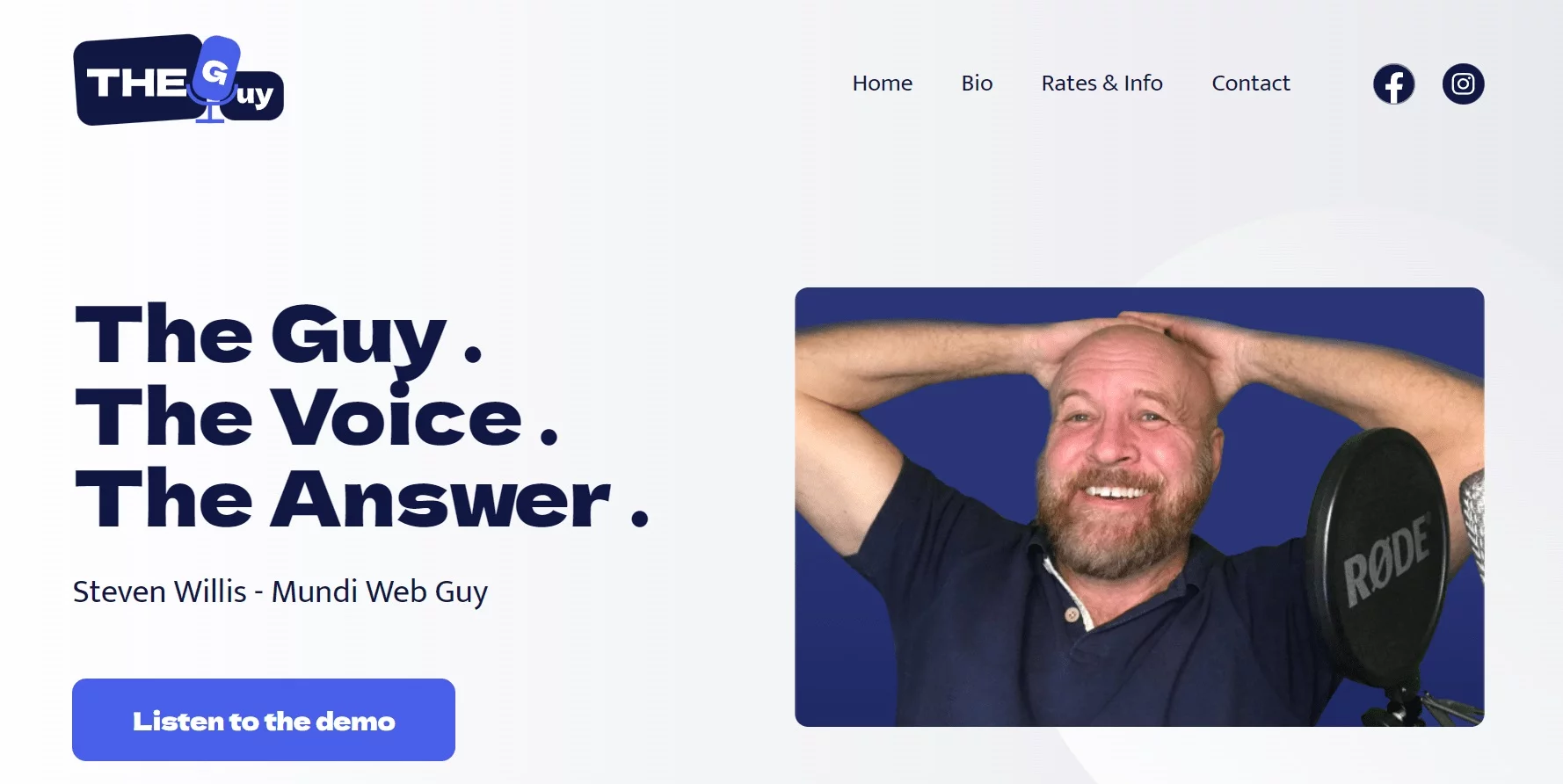 Brand identity
The Guy didn't want to post an excessive number of his photos on the website, so the text has become the main channel of communication between the author and the audience. We have developed a corporate style of text blocks based on Elementor. These blocks can easily be reused. It's very convenient in terms of flexibility and brand identity broadcasting. Among the blocks we created were: Text, Text List, Project Cost Contact Form, Project Cost Contact Form (with Notes), My Equipment, My Equipment With Software (updated).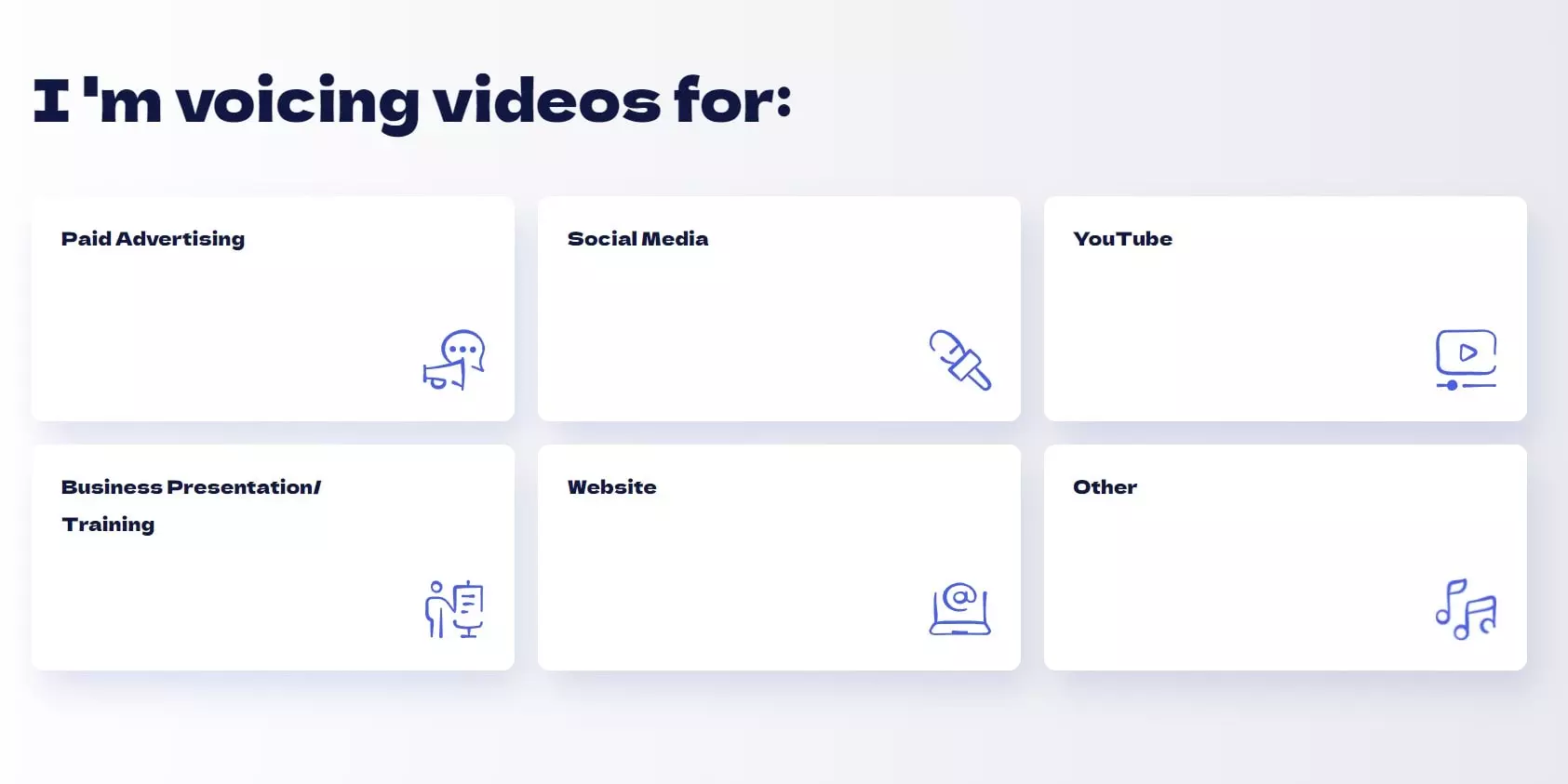 Design
One of the important aspects of the task was to build a website that would be easy for Steve to edit and maintain. Also, from the very beginning, we agreed that the website would need a couple of Steve's photos to help visitors connect with him more effectively. So, we made a minimalistic theme to keep the focus on Steve and his offers. All the graphics, including the logo, are 2D and follow the brand color code.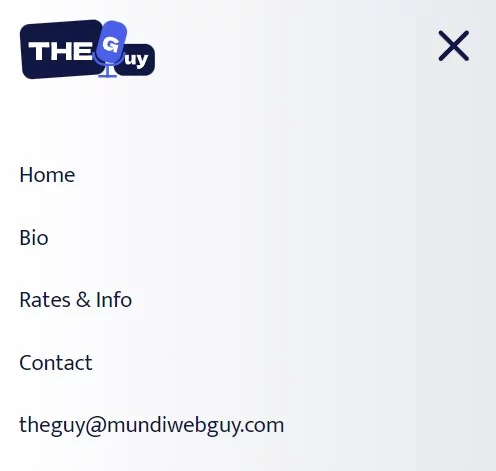 Popups
Three types of pop-up windows are integrated on The Guy's website.
A technical popup about the use of cookies on the website, with the ability to accept the terms of use.
A navigation popup with a mobile menu for the users' convenience.
An information block with the opportunity to listen to a demo version of Steve's recording and better understand what kind of product he offers.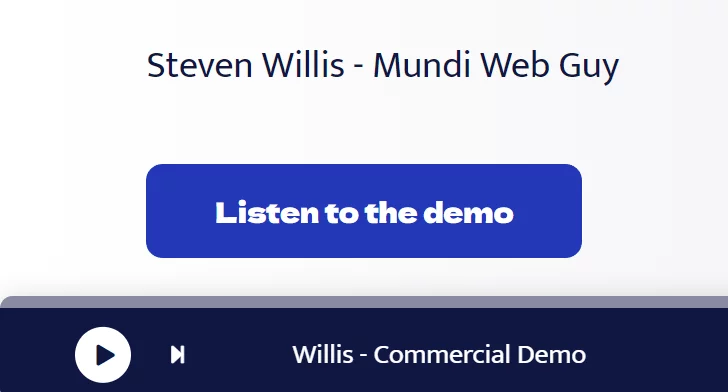 Music Player for Elementor
An indispensable part of the website about audio production is the ability to listen to recordings directly on the site. For these purposes, we used the Music Player Plugin for Elementor.
Thus, The Guy can literally be on the same musical wave with his audience and use audio tracks directly on the site without technical difficulties.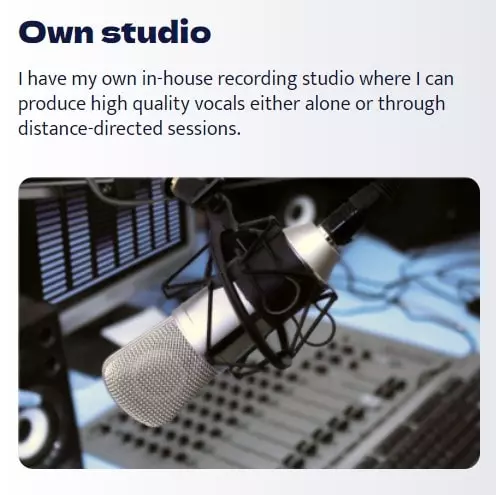 SEO optimization
SEO is an essential part of any website, regardless of its size or specialization. We decided on the Yoast SEO plugin. It is a great tool for SEO automation. This allowed us to implement all the necessary metrics on the site in order to save time as much as possible and trust the plugin algorithms.
Result
Mundi Web Gui project for Steven Willis turned out to be an excellent project. The Guy website turned out to be simple in perception and with an intuitive interface – everything is as the customer wanted.
The BDA development team has done a great job of creating pop-ups, text blocks, landing pages, and plugin integration. Five required pages were created. In addition, we used the following Elementor templates:
Header-main (standard header, unless another one is selected)
Header (Text Page)
Footer-main
404 Page
More Case Studies
Explore our other projects
Transform Your Vision
Request your website now
Over 900 companies trust us with their online presence
Alex and his team exceeded expectations and came up with a sustainable and creatively efficient solution to our challenging issue. Everyone that saw the end result on our team was impressed with the solution. Very smart and fast and just great to work with all around."
Belov Agency guys were straight forward and easy to convey my project to! Absolutely professional, courteous and does more than asked. I've dealt with a lot of programmers over the years, this team is legit. Thank you again from CannaCook!
Belov Agency was simply amazing with this project. Their expertise and communication was beyond my expectation. What others may have struggled to solve in the past, their team tackled in a matter of 1-2 days. I will continue to hire BDA for all my website needs. Thank you for your great work!