Development of an In-Depth Information Platform for Decarbonizing Commerce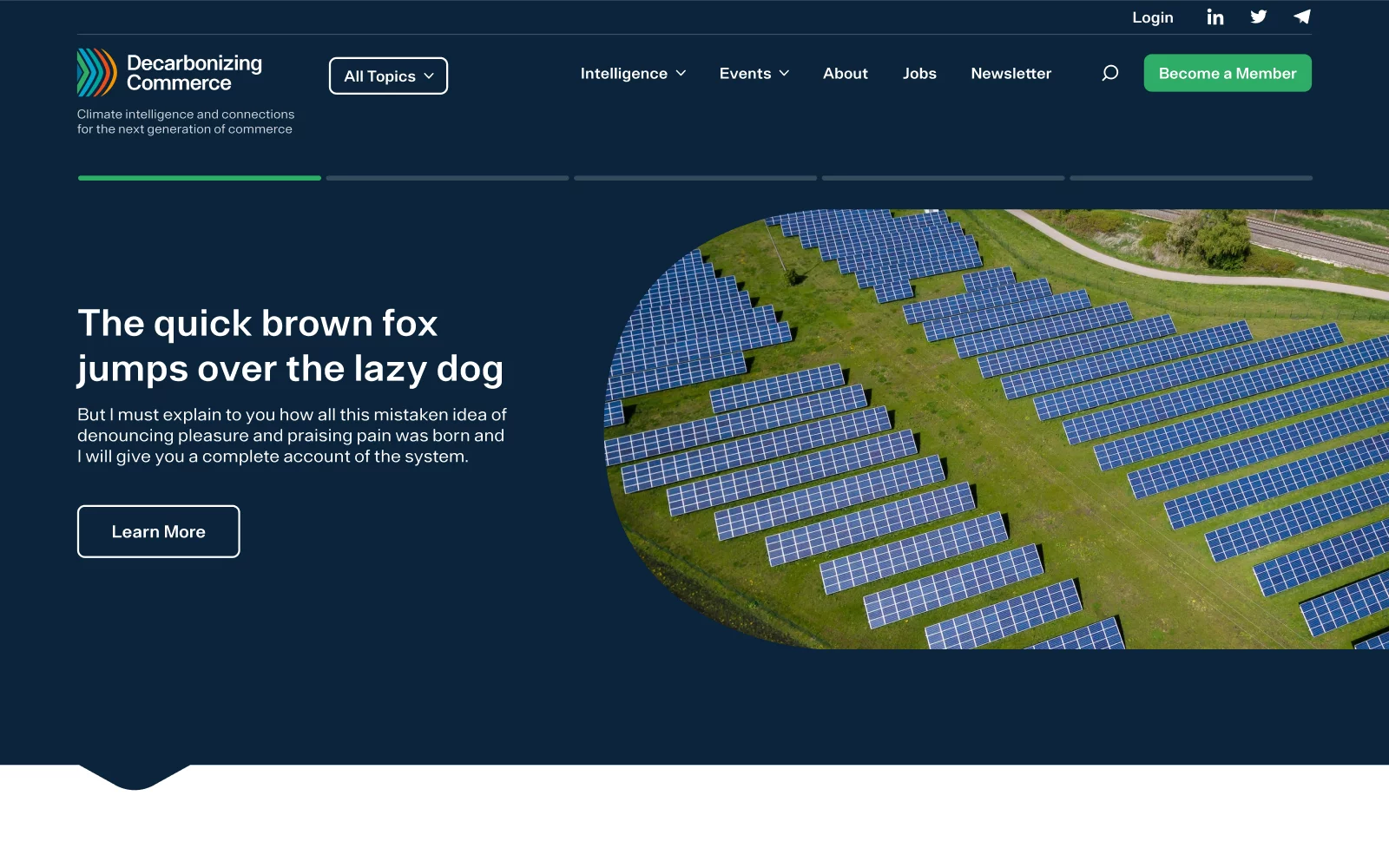 Services & Technologies
WordPress development
PHP
JavaScript
Gravity Forms
Memberpress
The Events Calendar
Gutenberg blocks
About the Client
Decarbonizing Commerce is an extensive information platform that serves as a centralized hub for a wide range of topics, including carbon footprint, ecology, logistics, marketing, and energy.
Industry
Ecology, carbon footprint, business
Our Goals
We were commissioned to develop an innovative resource portal dedicated to ecology and business decarbonization. Our main objective was to create pages to accommodate various types of content, including podcasts, articles, directories, courses, and events. The platform aimed to cover diverse topics such as branding, marketing, energy, logistics, and more.
Our focus was on designing an intuitive and user-friendly website interface, ensuring simplicity and convenience. We have successfully developed 27 pages with extensive functionality, incorporating various plugins to enhance their performance. Furthermore, we have developed a dedicated user account feature for registered individuals who have subscribed to one of the plans, granting them exclusive access to premium content.
Solution
Our team developed 11 Gutenberg blocks for the website, allowing for versatile content presentation. The website features various types of content, including podcasts, posts, courses, events, and companies, each having its dedicated single page. We implemented archive pages for each content type, equipped with AJAX filters, sorting options, and pagination for seamless navigation.
The website includes subscription functionality, a personal account, and a checkout system. Additionally, certain content is exclusively available for subscribers, offering a valuable incentive for users to upgrade their subscriptions. The client offers three billing options, with different types and amounts of information access based on the selected tariff. We implemented resource blocking for the Free tariff while providing a preview feature to encourage users to choose their preferred tariff and complete their payment.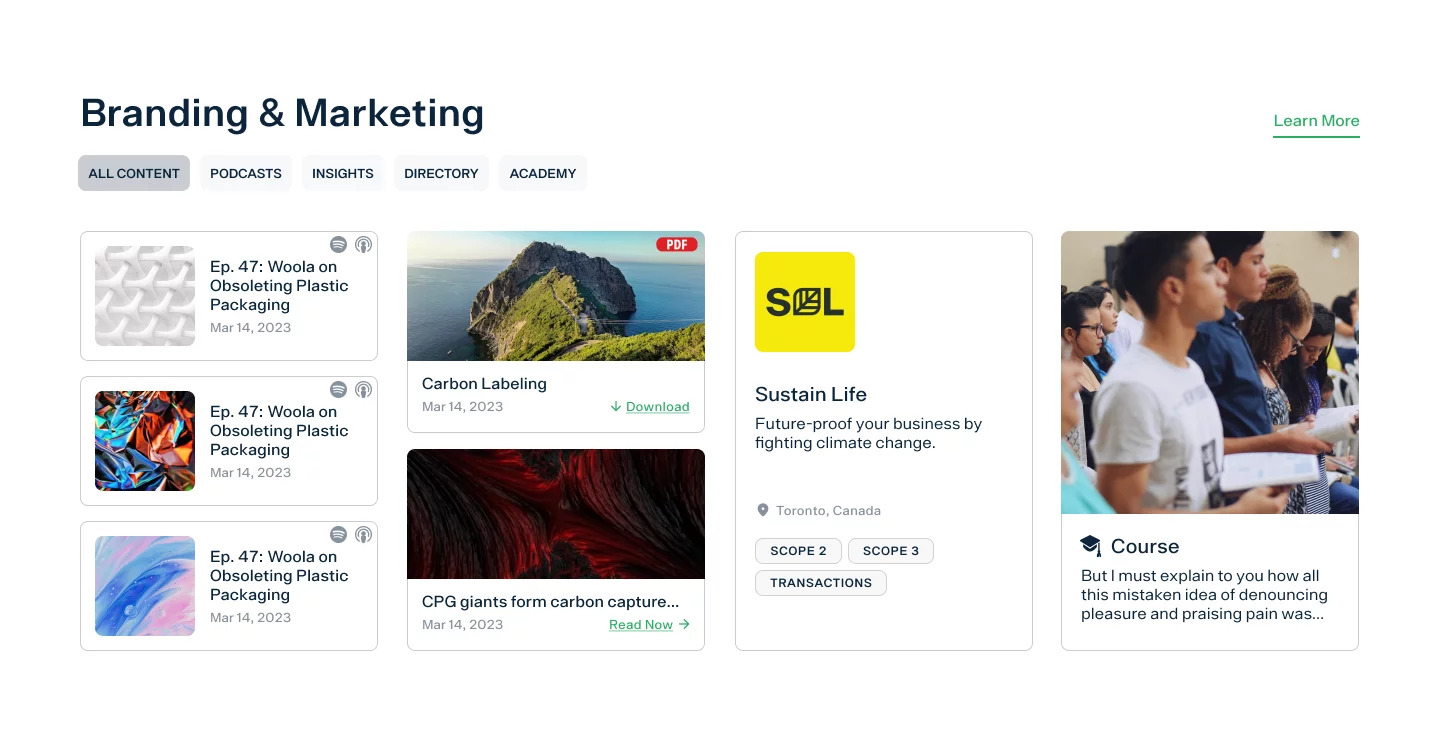 AJAX loading in homepage
Our client requested the creation of thematic blocks on the homepage, each containing a combination of different types of content. The unique aspect of these blocks was the implementation of AJAX loading, allowing for the separate and combined loading of various content types.
In addition to utilizing Gravity Forms, our team incorporated a form on the homepage. The client provided us with the code for this form, which we seamlessly integrated into the website.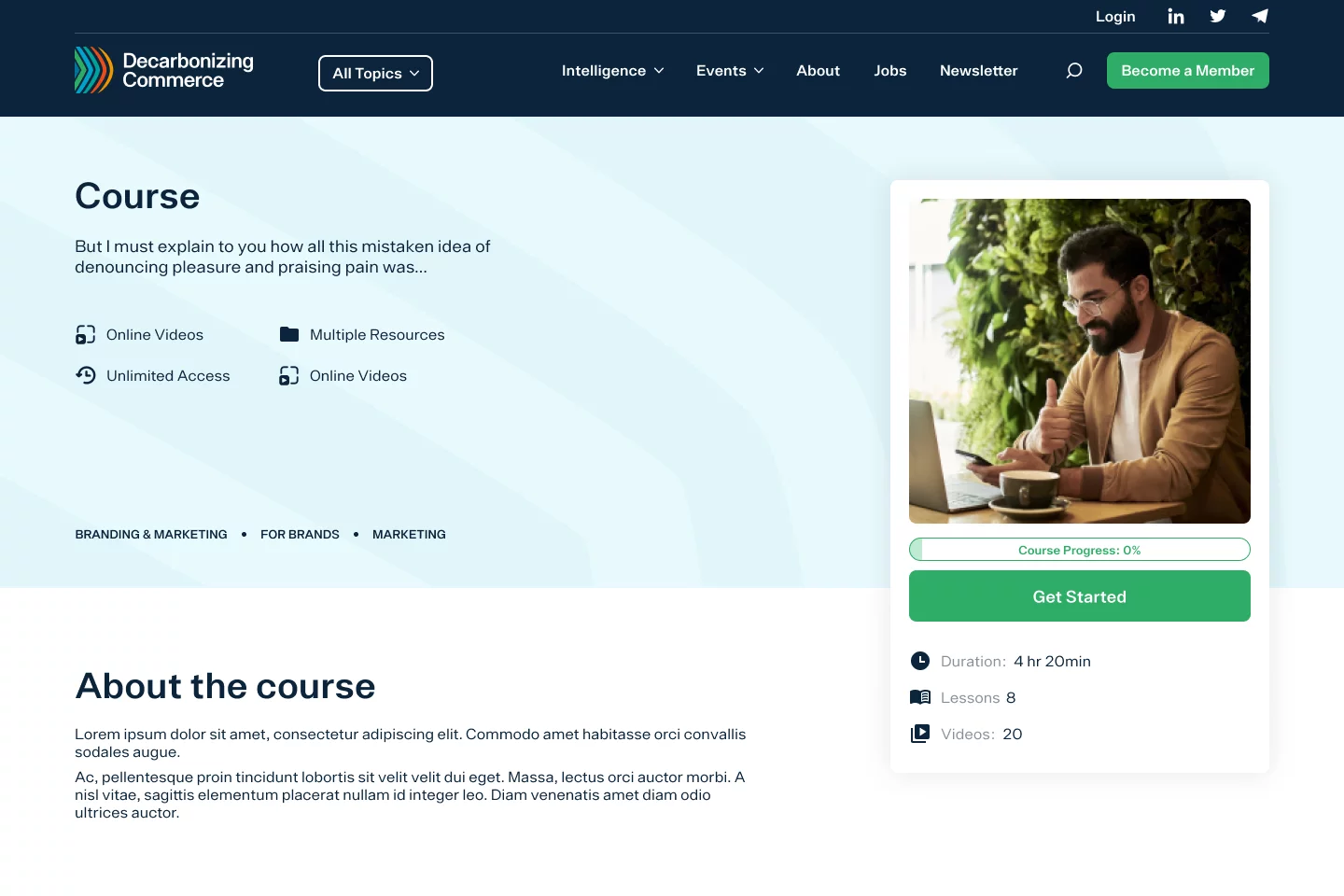 Design concept
The client provided our team with a style guide, which served as the foundation for the website development. Given the abundance of information on the platform, a decision was made to opt for the natural colors from the brand's palette. Blue colors were specifically chosen for their favorable impact on the perception and comprehension of extensive information, without diverting attention from the overall design concept.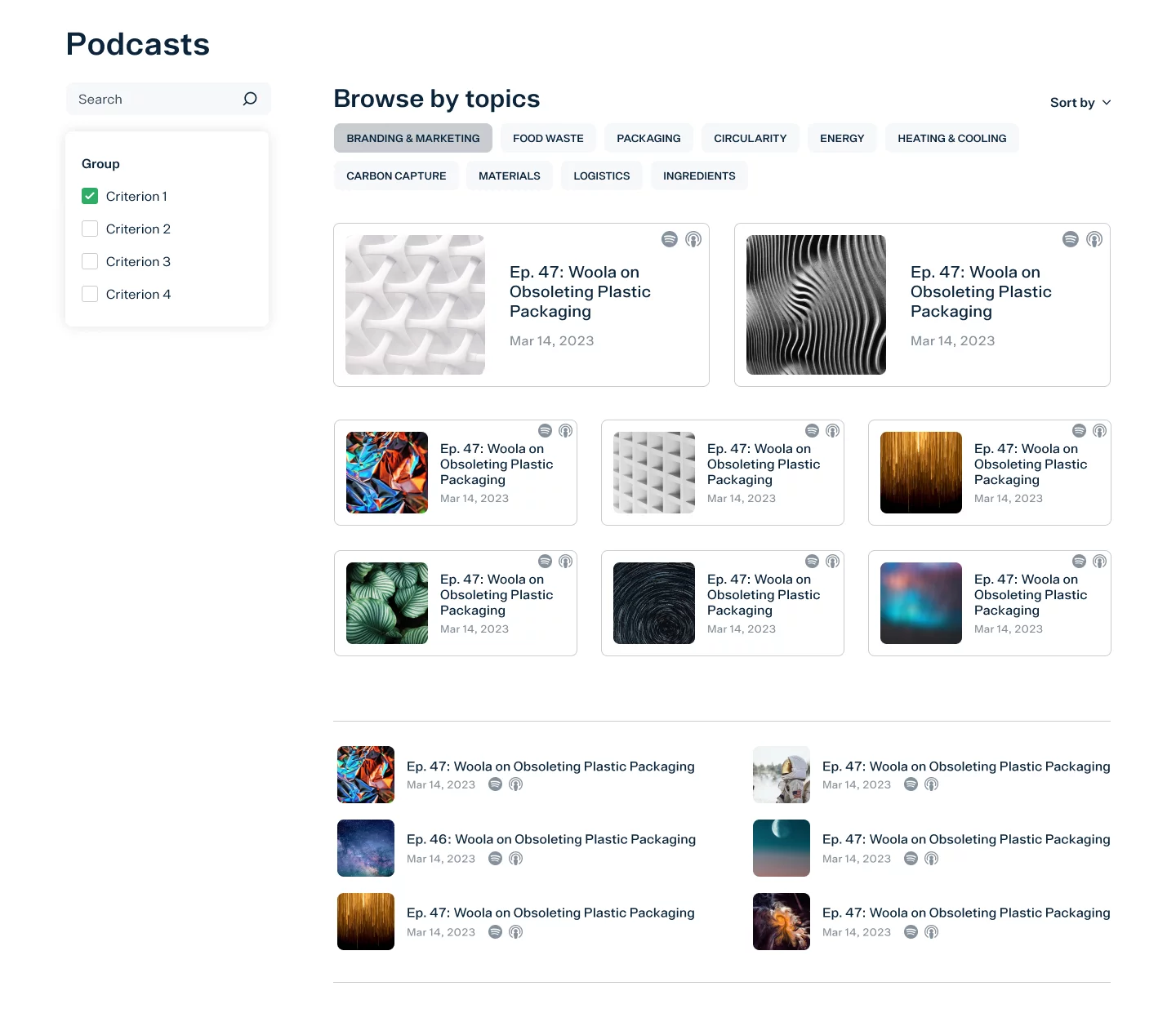 Podcasts
To enhance the visual appeal and readability of the archive page, a more intricate card display structure was implemented for certain types of content. This deliberate choice was made to add diversity to the appearance of podcast cards and improve the overall user experience on the page.
Furthermore, to facilitate sorting and navigation, the page includes tags representing the main topics of the website. These tags allow users to easily filter and find content related to specific subjects, enhancing the overall usability of the page.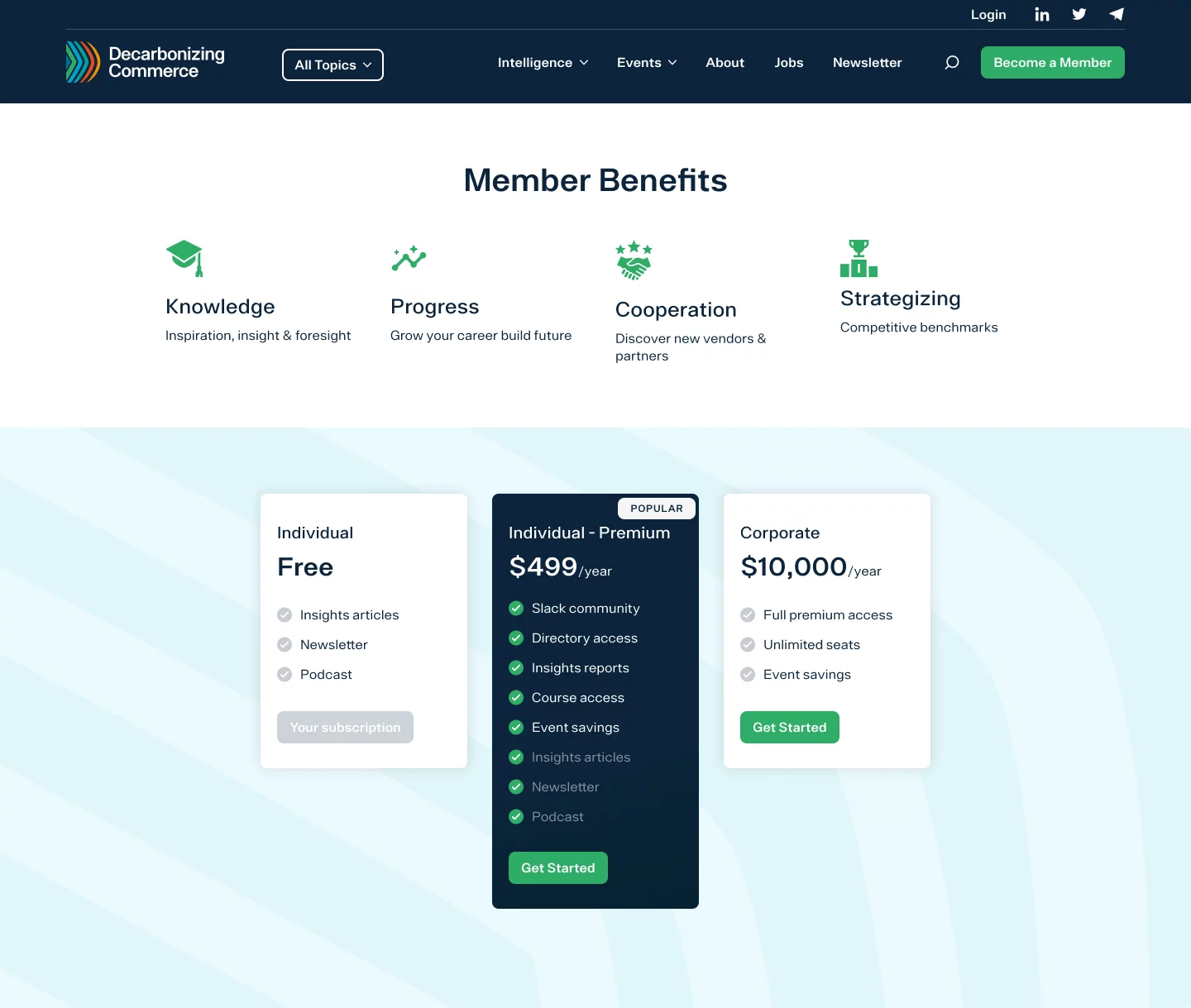 Member benefits page
The client offers three different planss, each granting access to different types and quantities of information. It was crucial to implement content blocking for certain resources on the Free tariff while still allowing users to preview them. This approach aims to encourage users to choose a preferred plan and proceed with their payment.
To achieve this, our team utilized the MemberPress plugin, which enables content restrictions, integrates a checkout system, facilitates personal account management, and provides customizable subscription options. Additionally, MemberPress allows for setting up restrictions based on specific subscription types or across the entire platform.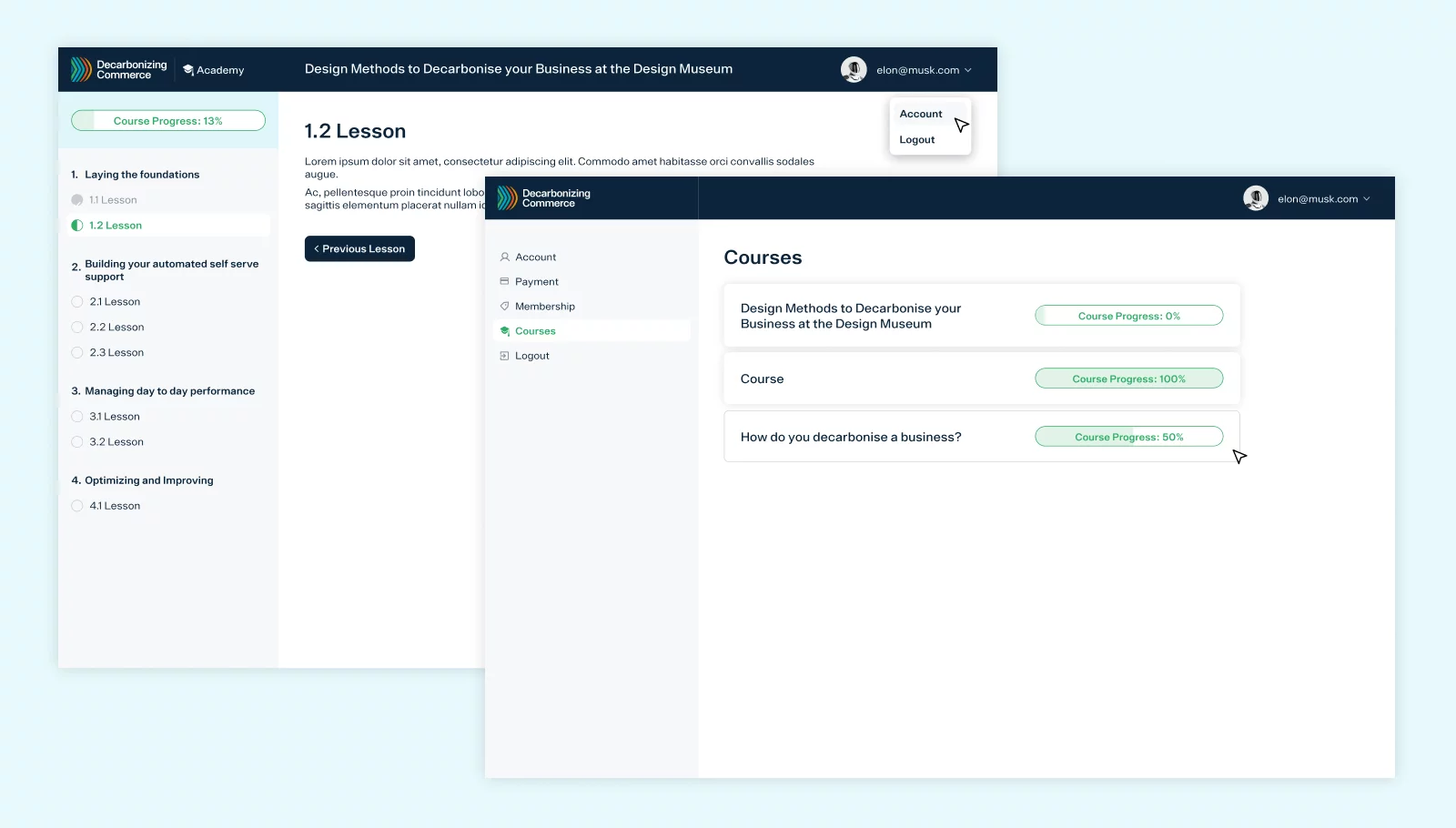 Academy
To fulfill the client's request of showcasing both information about courses and the courses themselves, we developed an interface that aligned with the overall design concept. The implementation of this feature was made possible with the assistance of the MemberPress plugin.
Upon completing the payment, users gain access to their personal account, granting them the ability to track their progress, view a comprehensive list of available courses, and access information regarding the current subscription plan and the payment methods used for the purchase.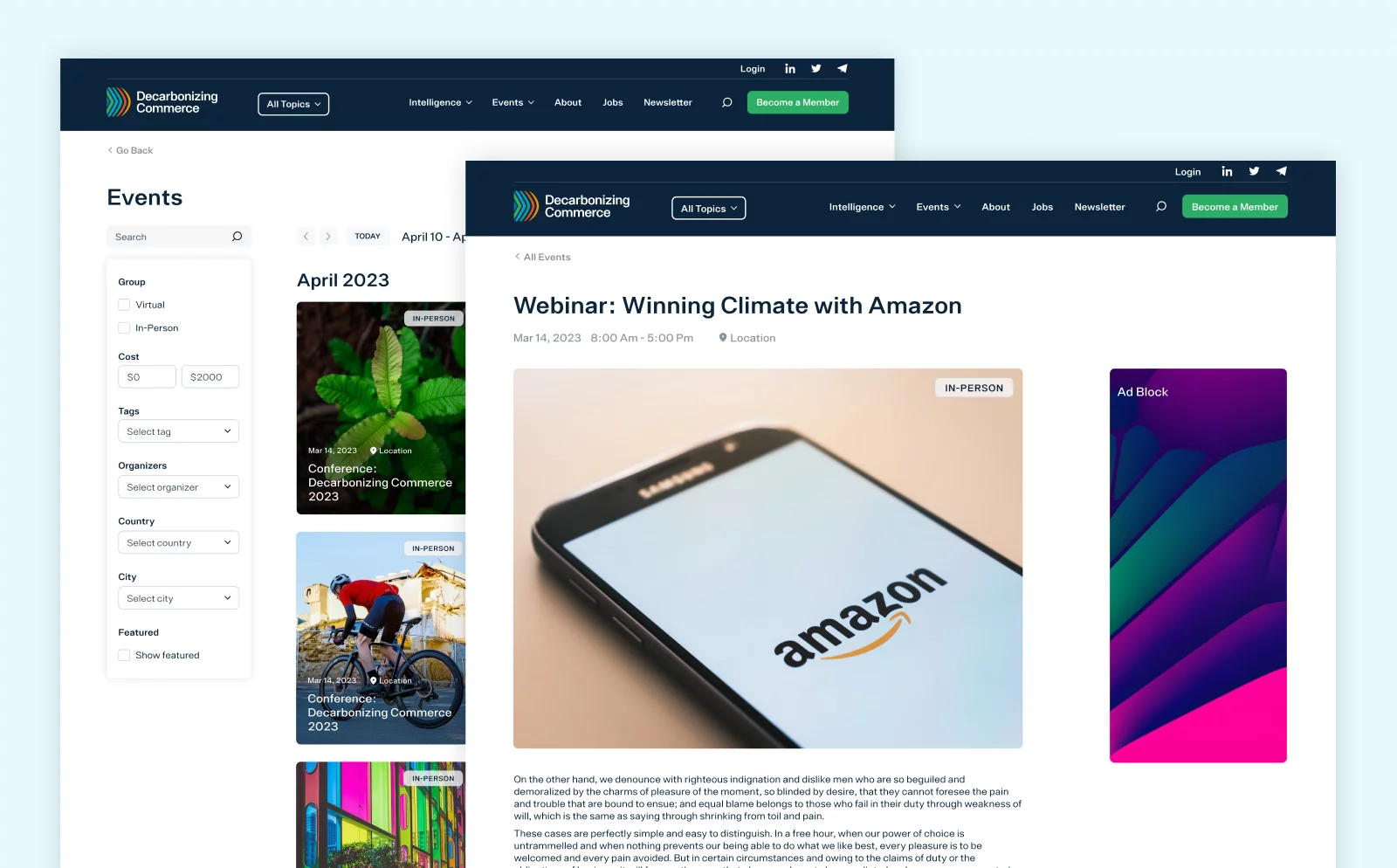 Events
The events page features an extensive array of filters to accommodate the client's diverse needs, including online and offline events held across various locations in the country. These pages were built utilizing the functionality of the Events Calendar plugin. Additionally, users have the option to conveniently add events to their Google calendar, ensuring they stay informed and never miss an upcoming event.
One of the client's requests was to incorporate an Ad Block on the event single page.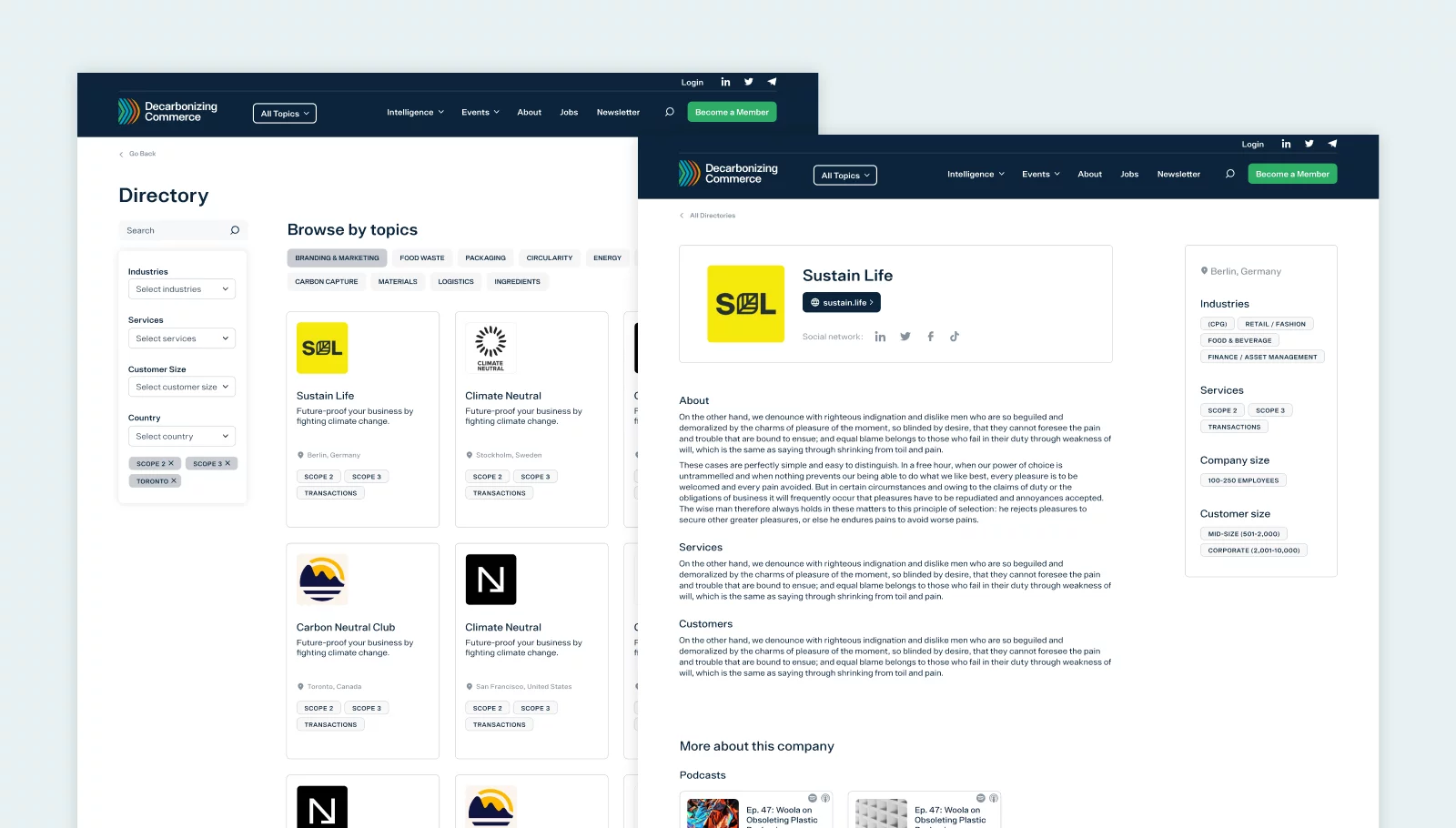 Directories
Directory pages were included as an integral part of the website structure to facilitate easy navigation and access to relevant information. Our team dedicated careful attention to developing user-friendly filtering and sorting options, ensuring an intuitive browsing experience.
Understanding the significance of comprehensive company descriptions, we created dedicated single pages for each company. These pages showcase in-depth details about the company's offerings, values, and background, providing users with a comprehensive understanding.
Additionally, in response to the client's request, we seamlessly integrated an Ad Block within the company pages, strategically placing it to maintain a visually pleasing and well-structured layout. This thoughtful approach allows for effective advertising promotion while preserving a seamless and enjoyable user experience.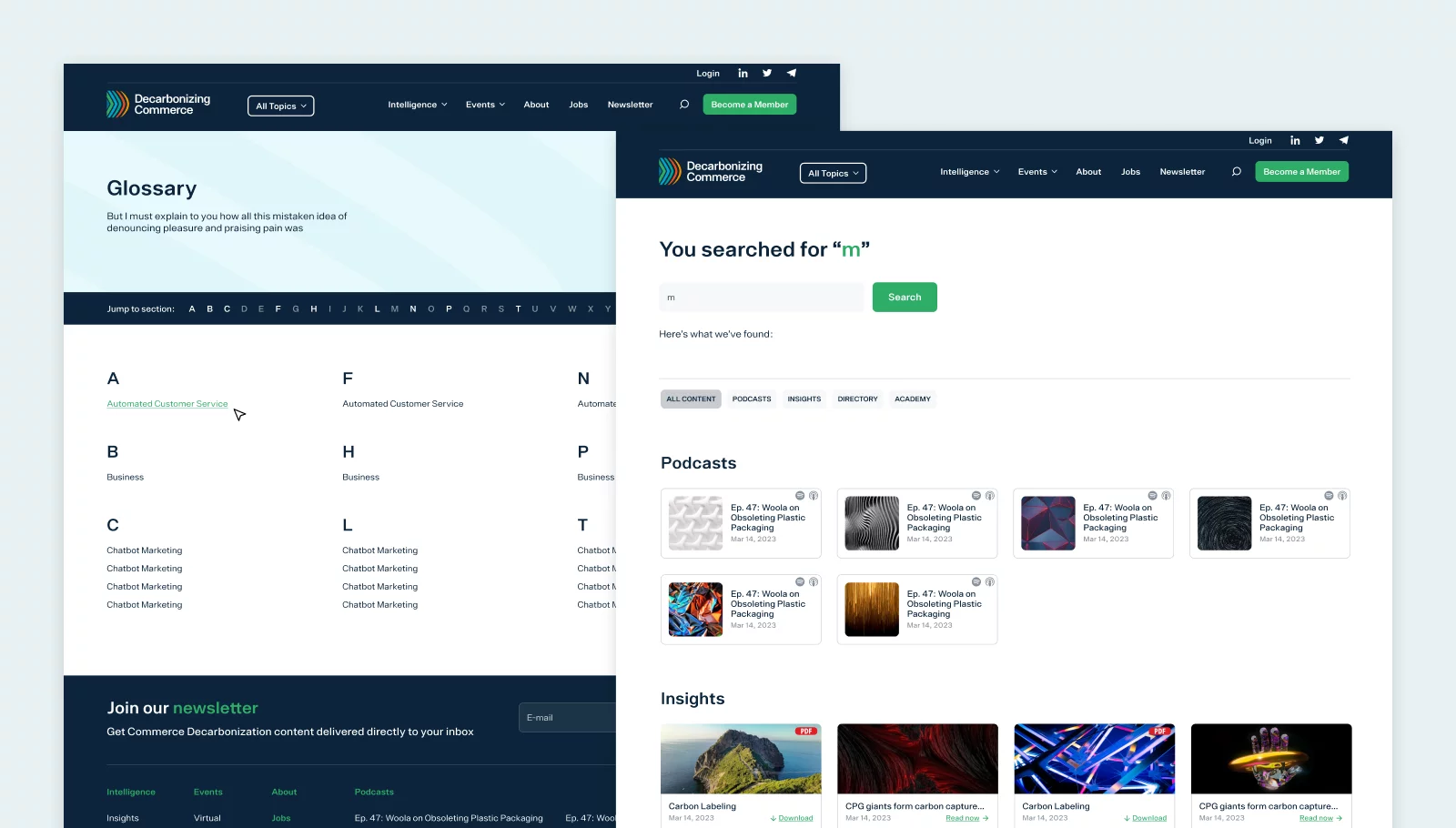 Functionalities
Our team has integrated a search function into the website, enabling users to swiftly locate the desired information. Furthermore, we have meticulously crafted a dedicated glossary page, offering comprehensive definition and detailed explanations of essential terms.
Result
The team at Belov Digital Agency has successfully crafted a comprehensive information portal with a focus on business decarbonization. Taking into account the user experience, we meticulously planned and utilized cutting-edge digital development tools to bring this project to life.
Notably, the website boasts an extensive range of functionality, catering to the diverse needs of its users. Furthermore, great attention was given to ensuring the site's adaptability, allowing it to maintain an appealing and user-friendly appearance across various devices. In particular, a multi-level menu was specifically developed for seamless navigation on the mobile version of the site.
Importantly, we meticulously imported a significant amount of information provided by the client, ensuring that it is seamlessly integrated within the website's structure.
More Case Studies
Explore our other projects
Transform Your Vision
Request your website now
Over 900 companies trust us with their online presence
This agency not only knows their stuff, they know how to communicate and build trust. They have become my first point of contact when I need help with my sites.
Alex and his team were super helpful in the process of getting our site a new theme and functionality. Always keeping updates going as far as progress or answering questions. They beat all the timelines for our project. Looking forward to hiring them again in the future for more projects.
Belov Agency was very prompt and did a great job restoring our website. Will use again for any future projects.