Leading news resource – PS Legends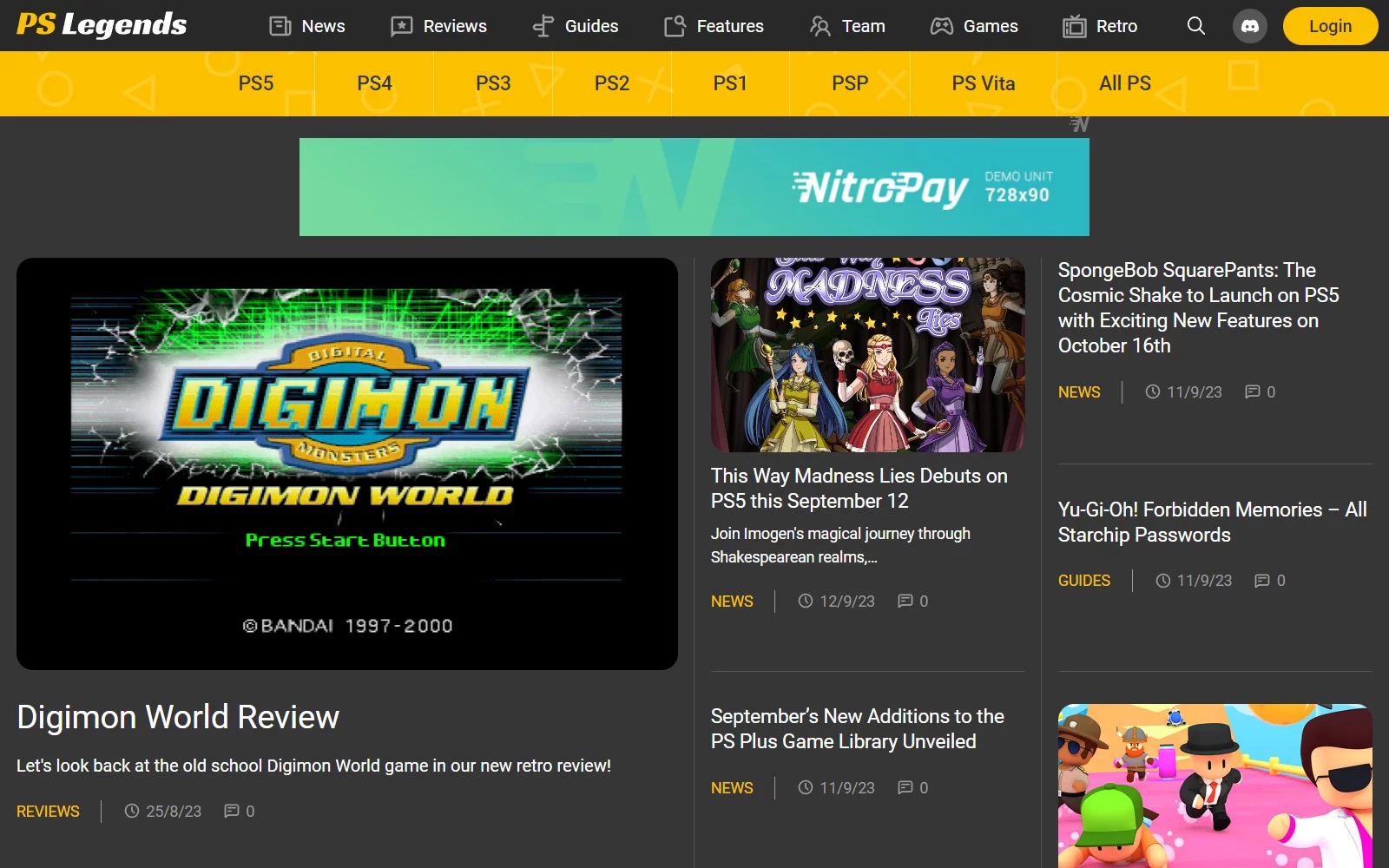 Services & Technologies
Website for Content Management
Establishing an Online Community
Monetizing the Website
User Friendly Interfaces
Client
PS Legends – the leading information resource
About the Project
PS Legends serves as a fan website dedicated to enthusiasts of retro games on the PlayStation console. It not only caters to gamers but also represents a means of generating revenue for the website owner.
Competence
Information gaming Portal about the PlayStation Industry
Industry
The leading news and primary blog platform for all things related to PlayStation
Our Goals
The primary objective of this project is to establish a popular online platform and community dedicated to retro PlayStation games. PSLegends aspires to position itself as the foremost source for PlayStation gaming-related news, reviews, features, and discussions, encompassing both products and the broader gaming culture.
This website places significant emphasis on the effective presentation of information, employing a user-friendly grid layout and typography. The website's structural design is paramount, ensuring users can swiftly access the information they seek while considering search functionality and indexation. The ultimate goal is to optimize the website for conversions and foster high visitor frequency. Ensuring readability is a fundamental focus of this undertaking. Furthermore, our development team had to strategize the monetization of the website and seamlessly integrate advertisements into its content.
Solution
Our understanding is that the project team faced an extensive array of tasks. Key among them was the development of a scalable, high-performance, secure website with intuitive navigation and responsive page design. Even in the initial stages of development, meticulous planning was required to craft the website's strategy and devise user scenarios that would anticipate high conversion rates.
We carefully selected a suite of tools that enabled us to achieve these goals. Importantly, the website's performance remains unaffected by the wealth of informational content, ensuring user-friendliness and driving increased traffic. Users now possess the capability to access all required information within just a few clicks, greatly enhancing their overall experience. As a result, the website's ranking in browser search results has seen improvements. These actions collectively influence the steady influx of users, thereby contributing to the formation and growth of the online community on the platform.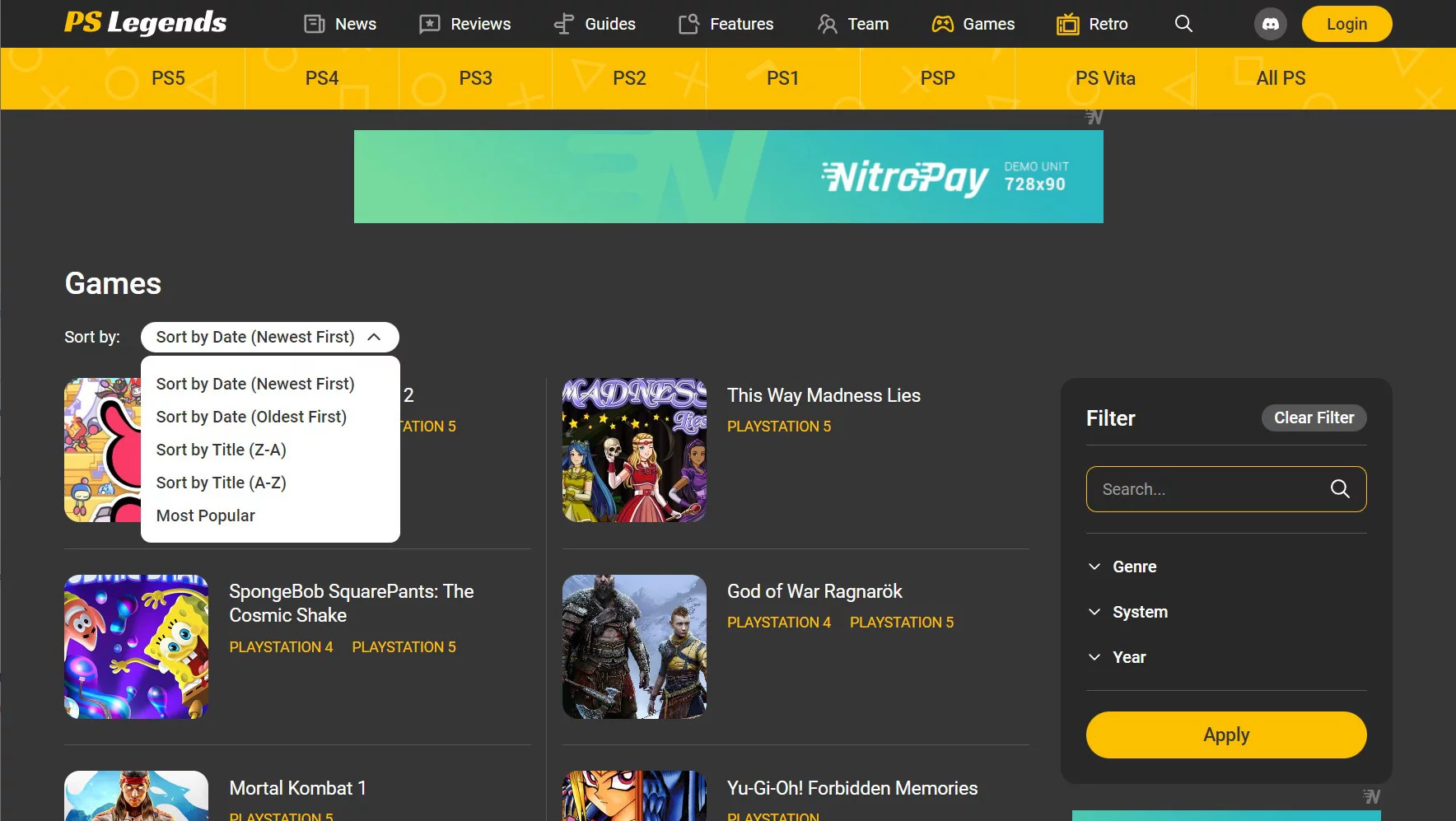 Navigation
Well-designed navigation provides a more pleasant and user-friendly experience. It also helps retain customers by offering them easy access to resources and information, positively impacting conversion rates. Additionally, navigation aids search engines like Google in indexing the website more efficiently. This means the website will have better visibility in search results, potentially increasing organic traffic.
It's worth noting that when users easily find what they need, they are less likely to churn.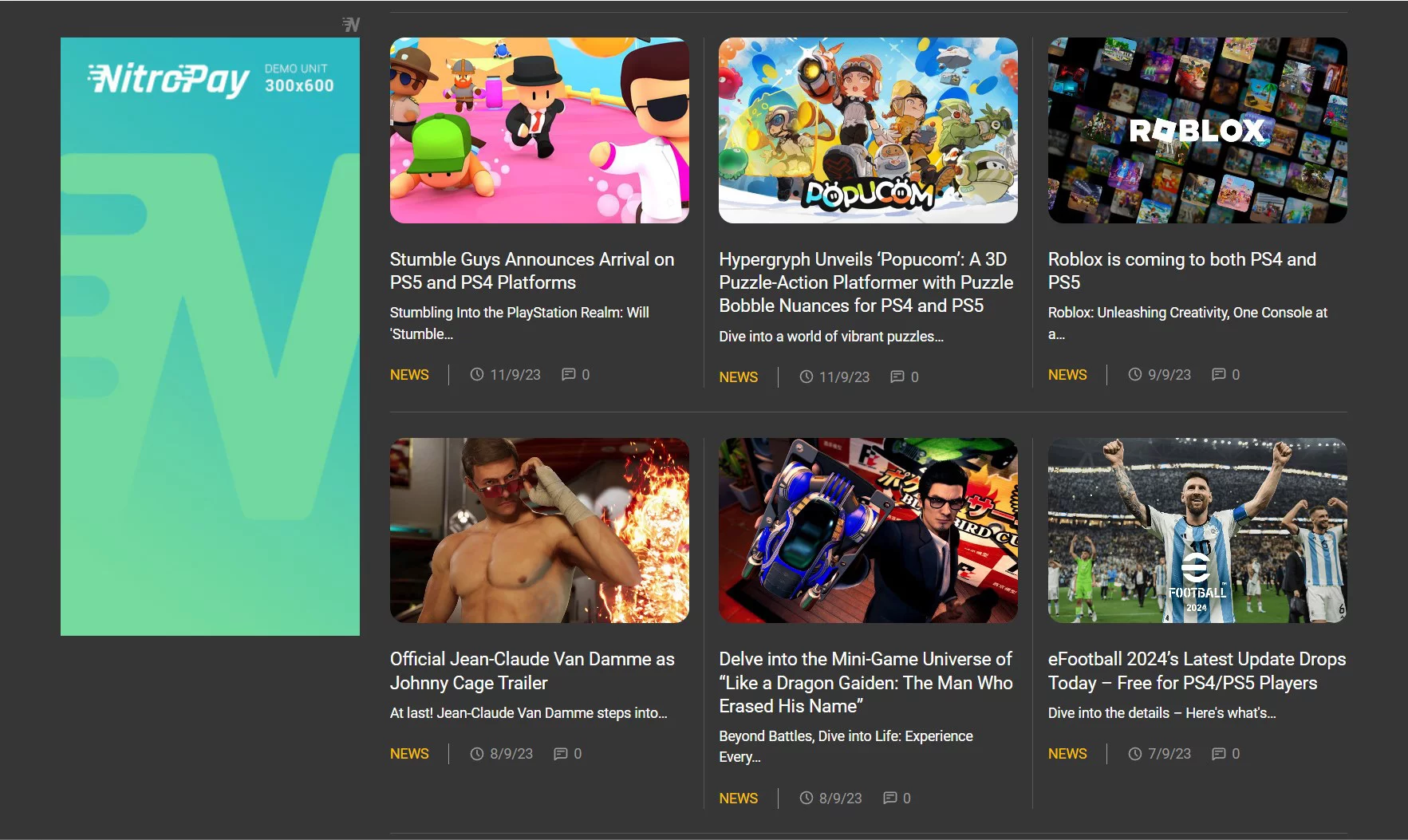 Website Revenue Generation Strategy
The client had a clear vision of capitalizing on the website as a revenue source and was keen on attracting advertisers. To fulfill this goal, we undertook a meticulous process of planning and strategizing advertising zones across the website. This endeavor aimed to create a harmonious blend of content and advertising, ensuring that the user experience remained unimpeded.
Our strategy involved identifying strategic positions within the website's layout to organically integrate advertising banners. These positions were chosen carefully to maximize visibility without compromising the website's content quality. By doing so, we intended to create a win-win situation: providing advertisers with prime exposure and maintaining a user-friendly browsing experience.
Incorporating advertising banners in this unobtrusive manner not only met the client's monetization objectives but also contributed to the website's overall aesthetics and functionality. It's a prime example of how thoughtful planning can harmonize revenue generation with user satisfaction.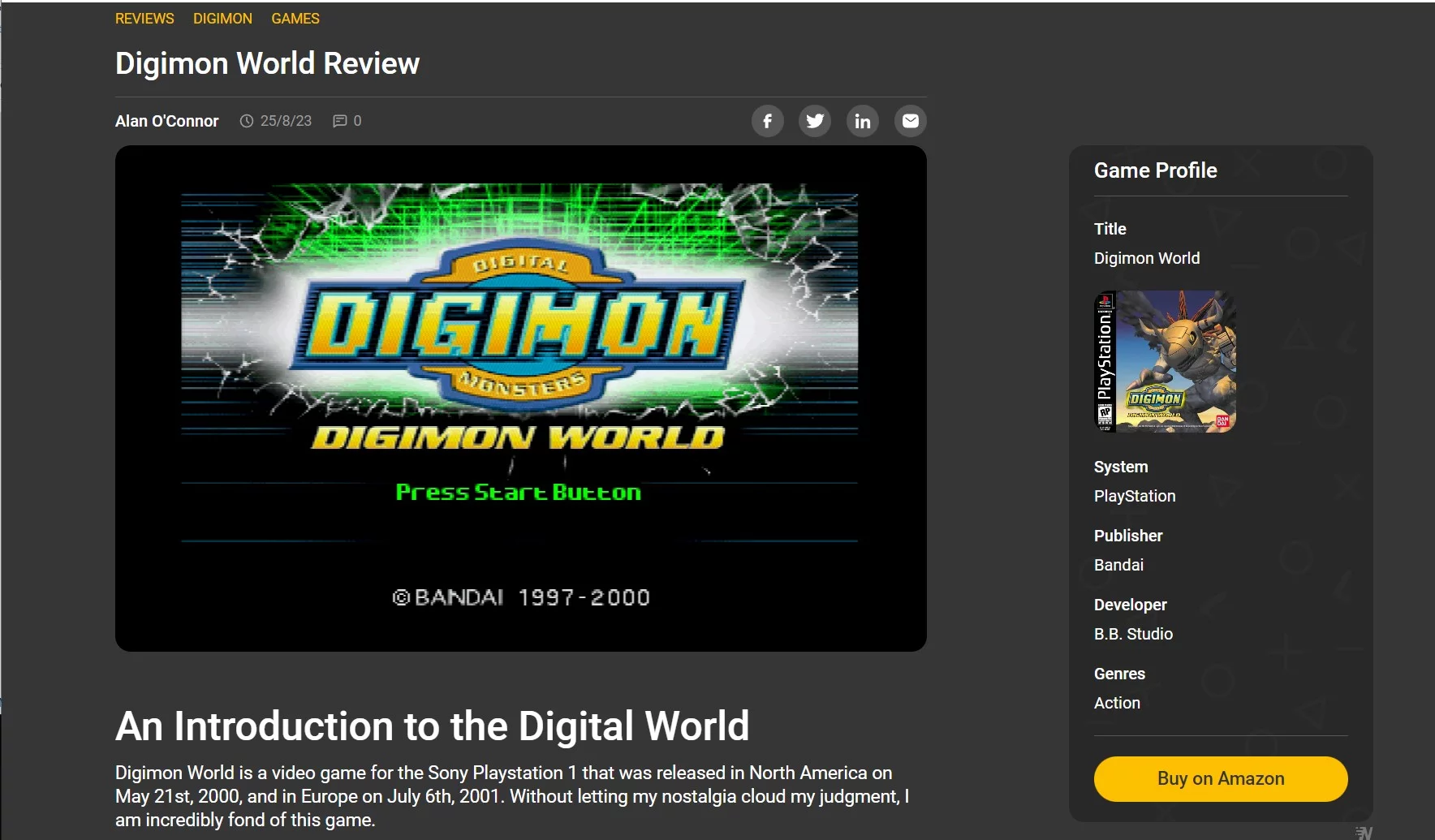 Design
The website's design takes its cues from the renowned PlayStation brand, prominently showcasing a bold color scheme of yellow and black. To infuse a touch of gaming nostalgia, we integrated a pattern reminiscent of the iconic buttons found on a PlayStation joystick. This design isn't just visually appealing; it's also thoughtfully engineered for user convenience. The choice of a black background not only enhances the site's aesthetics but also ensures that visitors can effortlessly absorb vast amounts of information, ultimately encouraging them to spend more time exploring the platform.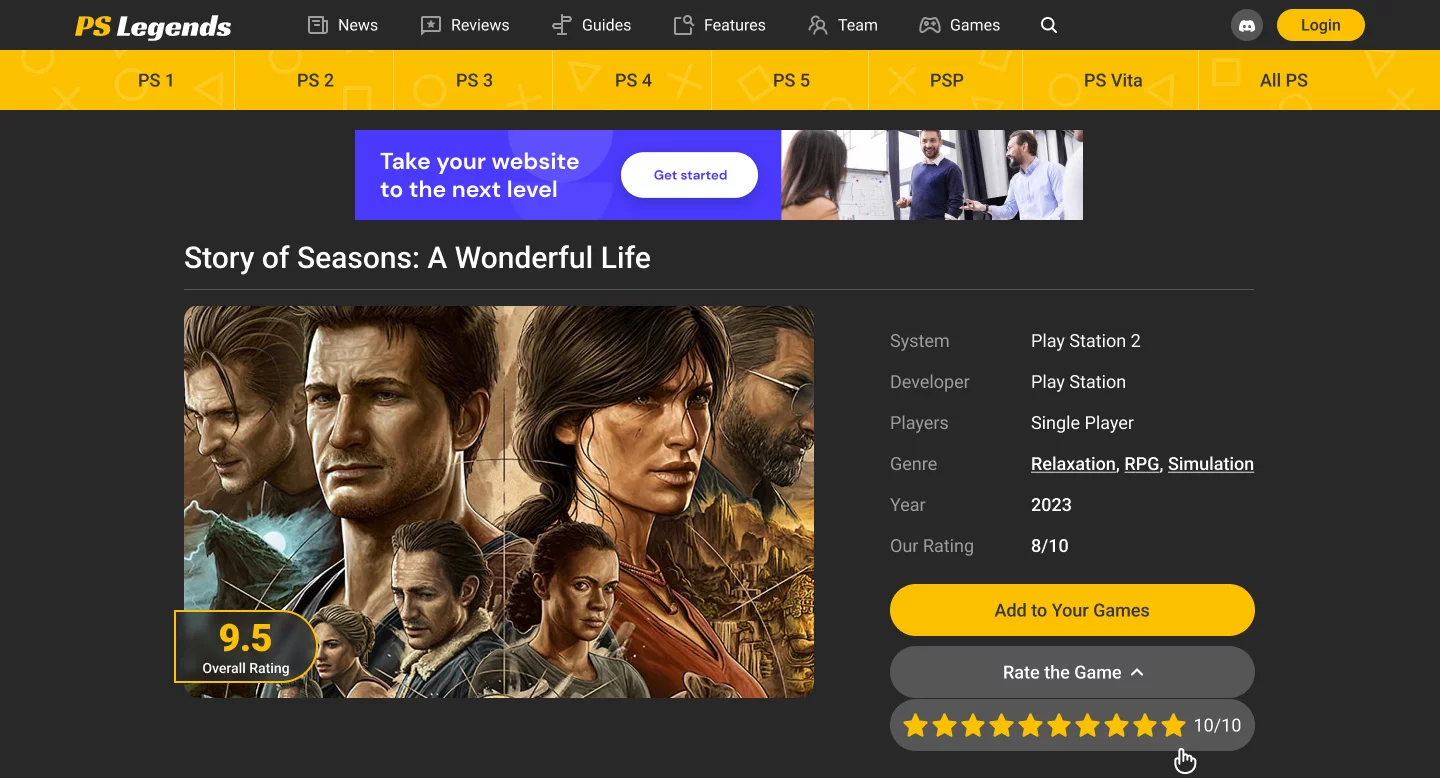 User Ratings
To foster a more vibrant and engaged community, we've introduced a game rating system that isn't exclusive to website administrators; it's accessible to all our registered users. Every member has the chance to submit their own ratings for games and participate in discussions about game nuances alongside fellow players. This lively interaction not only boosts the platform's appeal but also positions it as a valuable resource filled with genuine and insightful game reviews.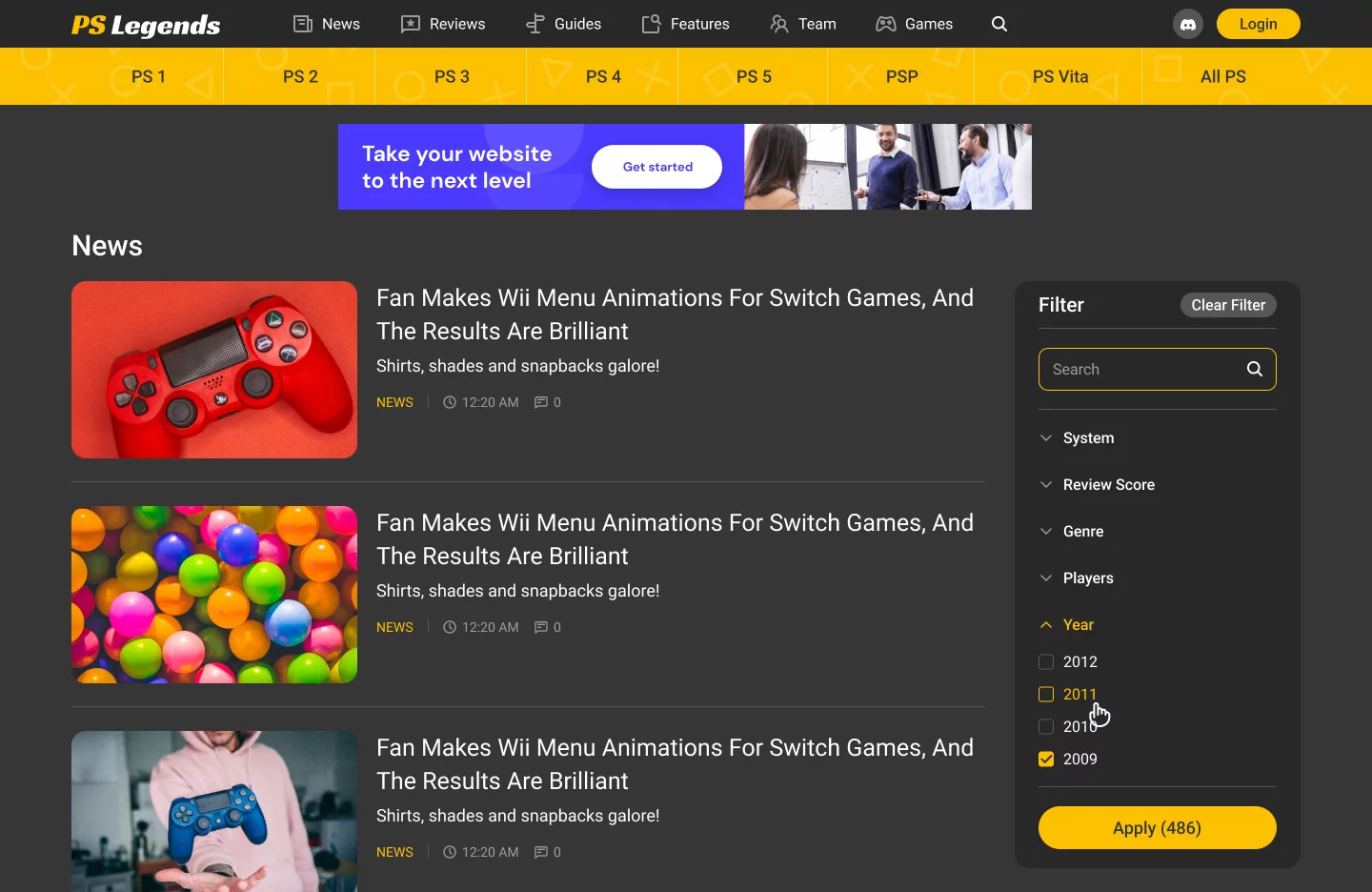 Enhanced Information Retrieval
Incorporating more than just a standard search bar, we've integrated advanced information filtering and introduced a tagging system within the website's internal pages. This multifaceted approach yields several advantages, including improved website conversion rates, streamlined website navigation, and an enhanced overall user experience. These strategic enhancements are geared towards bolstering visitor loyalty and inspiring them to visit the website in the future.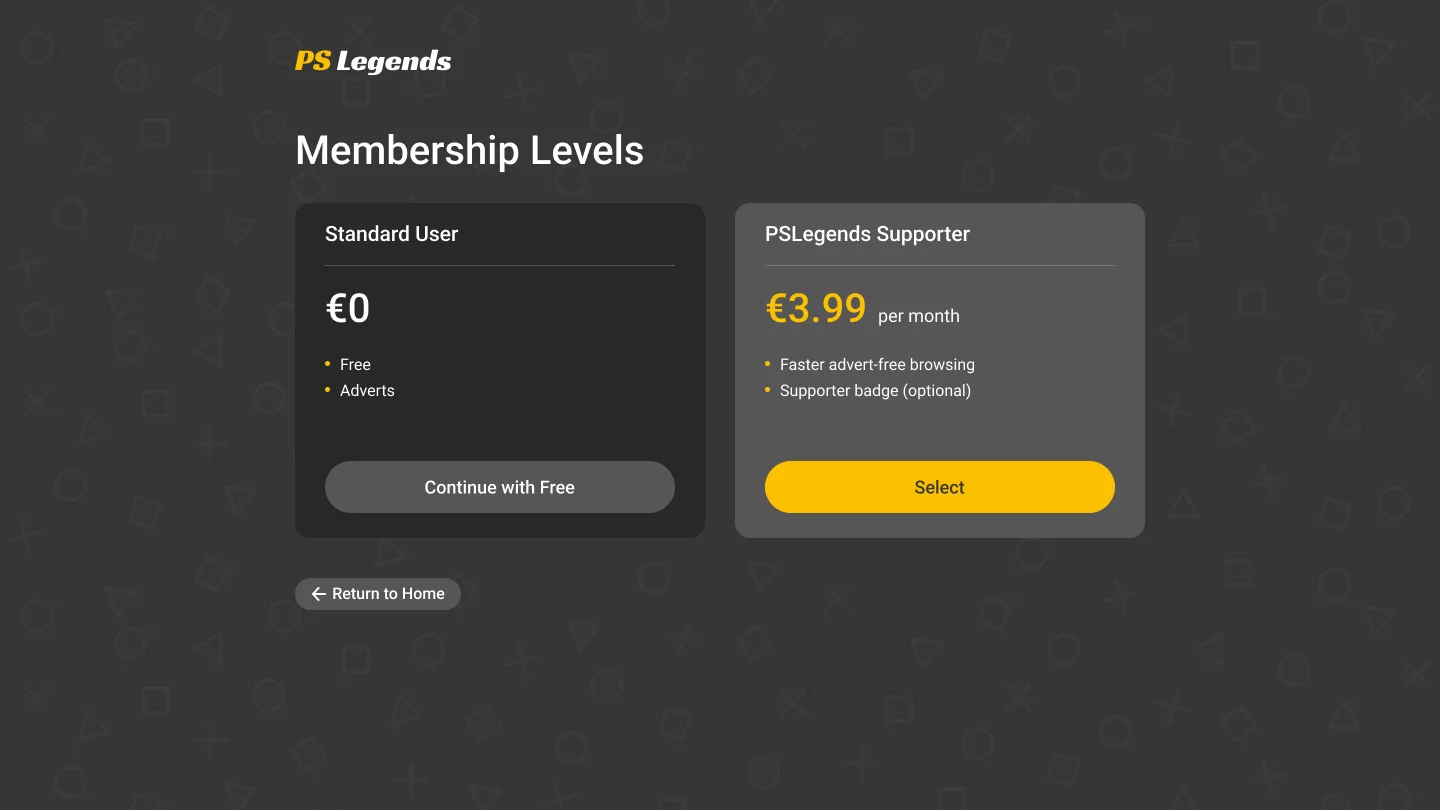 Membership Levels
The website offers users to choose one of two subscription options, one of which provides access to the advanced features of the information portal. Such a universal approach not only contributes to generating income through targeted advertising but also allows you to charge a subscription fee. The user can pay for the subscription directly from his personal account in any way convenient for him.
Results
Our team has created a website meticulously tailored for PlayStation game enthusiasts, playing a pivotal role in shaping an active online community. The website's design has been thoughtfully crafted to resonate with PlayStation game aficionados, with the intention of eliciting enthusiastic responses.
The introduction of a game rating system is geared towards boosting user engagement and igniting spirited discussions among community members, ultimately fostering a more interactive user base. Furthermore, our well-structured navigation system serves a dual purpose: enhancing the user experience and simplifying access to valuable resources and information, thus facilitating user interaction. Thanks to meticulous planning and the strategic placement of advertising banners on the website, we effectively achieve our clients' monetization goals without compromising content quality or user satisfaction.
More Case Studies
Explore our other projects
Transform Your Vision
Request your website now
Over 900 companies trust us with their online presence
Great job! Very helpful through the whole process, quick turnaround time and a very good communications.
I appreciate all the work Belov has done on my site. The team is very prompt, and delivers. I also appreciate that they explains everything very well. I would very much recommend Belov Digital and will hire them again. Thank you!
This has been the best experience I've had with any WordPress Developer or Development Team. I will keep coming back to Alex Belov and team to help me with the projects I need help with.