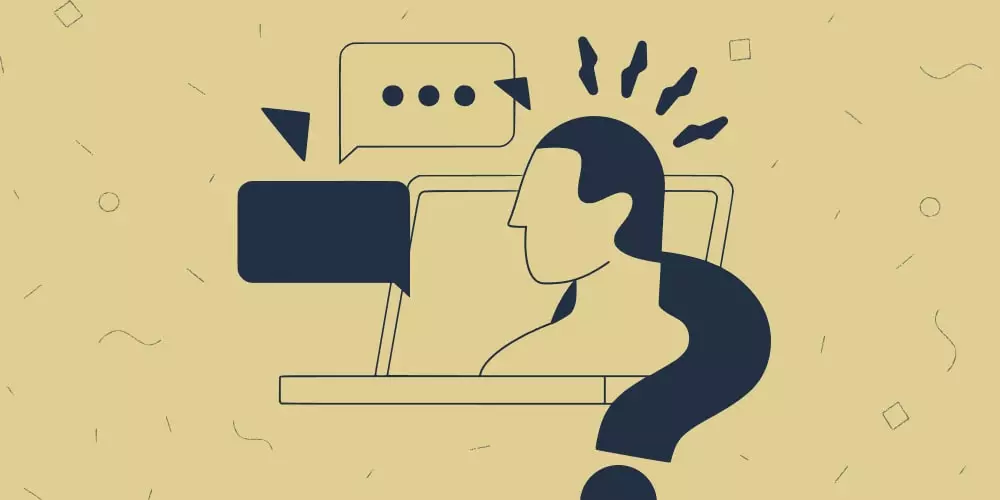 WordPress plugins are designed to extend the functionality of your website, and live chat is one of them. If you delve a little deeper into the theory of sales and the interaction of organizations between customers, then you would realize that the marketing sphere is currently experiencing an era between social/mobile and relationships. This means that the level of communication with the audience via virtual instruments becomes a priority for the company. In order to control this communication, WordPress offers many plugins, which we have described in detail in this post.
It is worth mentioning that the main purpose of communication between the client and the company is to create a finished product according to the customer's requirements. Learn more about how to properly build connections to achieve understanding.
Why installing a WordPress live chat is a great idea?
The software development company Firstperson conducted a study and found out that about 63% of users would prefer an organization on whose website there was a chat for feedback and answers to questions. Such a plugin gives you room to develop customer communication channels. Live chat creates the appearance of constant interaction. In the online format, you assign employees-operators who communicate with the users of the site in real-time. If none of the operators can be online (due to time zone differences, etc.), the live chat switches to the chatbot mode. It will offer website visitors your corporate contacts for communication and the answers to the most frequently asked questions.
Live chat is an excellent opportunity not only to create trusting relationships with consumers but also to collect statistical data about all users. You can collect data about their requests, location, products in the cart, and all messages ever written in the chat. All this increases customers' loyalty and makes them trust you as a reliable and honest business.
This post contains a comprehensive description of the eight most modern and popular live chat plugins for WordPress. In the section with each plugin, you will find information about its key characteristics, advantages, and pricing policy (most plugins have a free version with limited functionality and let users expand the range of features if they sign up for a paid subscription). Please note that at the beginning of each new block, there is a link to detailed instructions for installing a specific plugin.
1. Pure Chat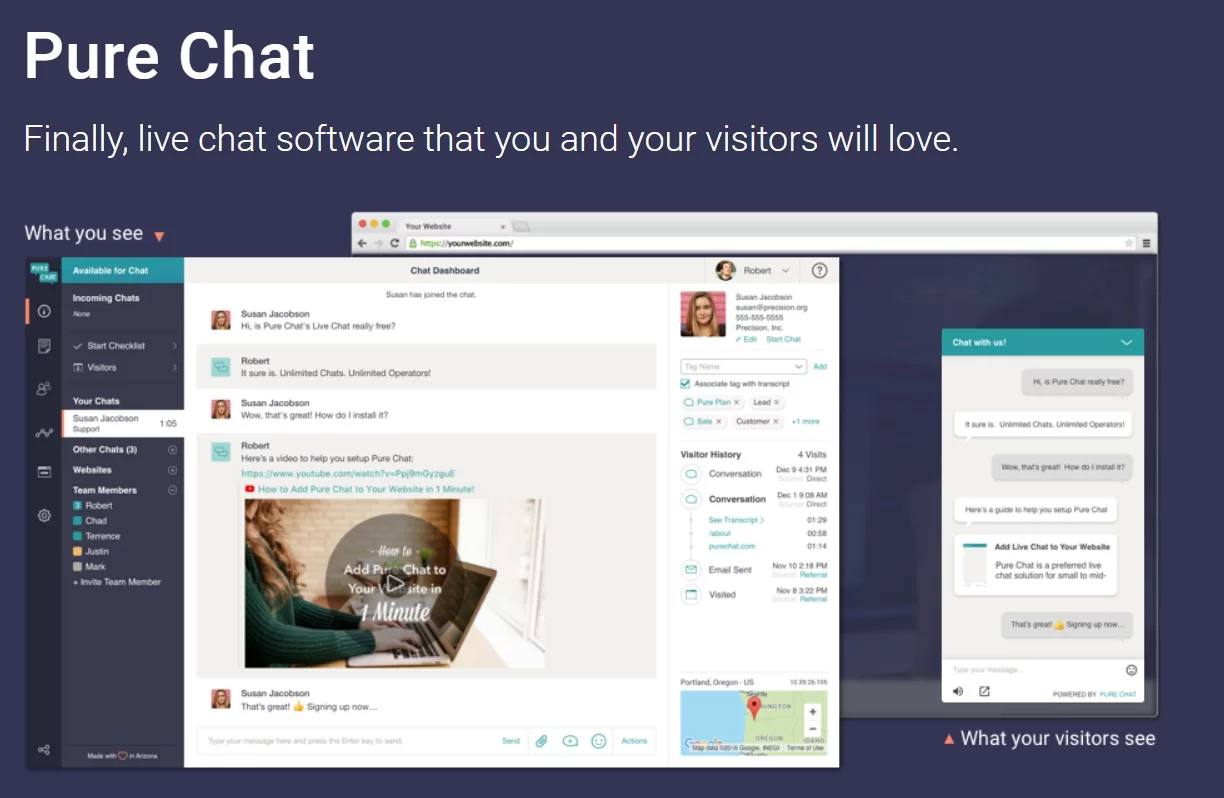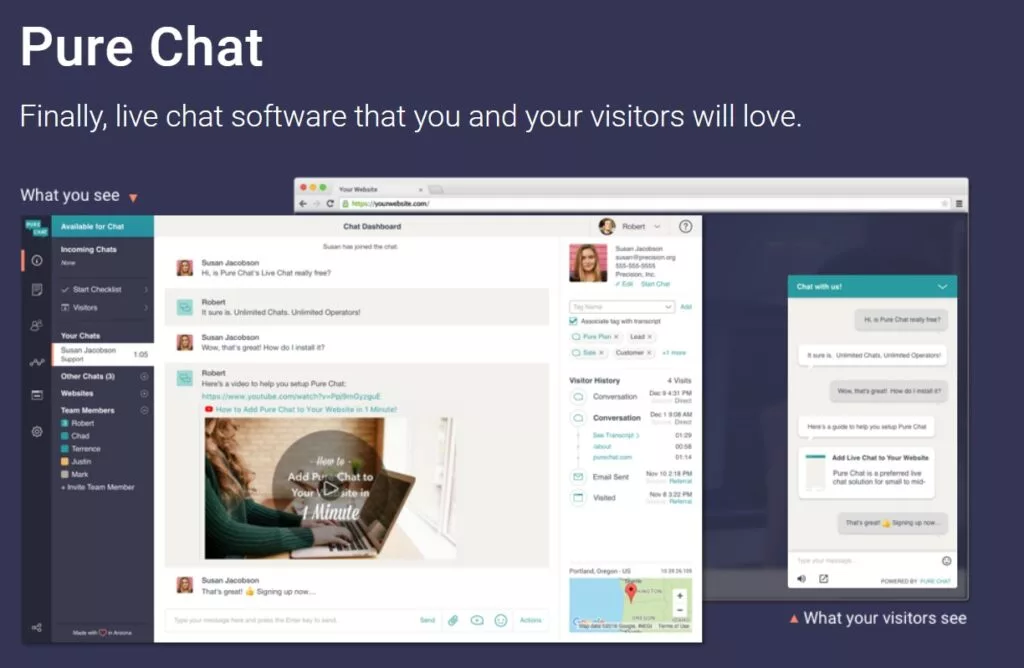 How to add PureChat to your WordPress website
As the strengths of this Live chat plugin can mention design solutions and convenient options for offline communication. This plugin has a multifunctional chatbox constructor. You have the opportunity to change any of the chat window blocks, change the color palette, add attractive animations or integrate custom images for a perfect match with your organizational identity. In terms of offline manipulations, Pure Chat offers the opportunity to choose how your widget will look: display an offline indicator, a link to your contacts for communication in social networks (e-mail, phone, Twitter, and Google Maps) or simply disappear. In addition, you have the opportunity to configure the chat algorithm for unified answers to frequently asked questions.
In addition to these aspects, Pure Live Chat allows you to communicate with many users, stock an archive of chats, and provide powerful analytics of the user avatar in terms of the location or the purposes of staying on your site and the name of the user.
The paid version will cost you $39 per month after a 30-days free trial and will expand the possibilities to an unlimited number of chats, advanced analytical functionality in real-time, and the ability to send SMS notifications. The free version is no less functional and does not have an abundance of annoying ads. However, it is limited to only 15 chats per month.
2. LiveChat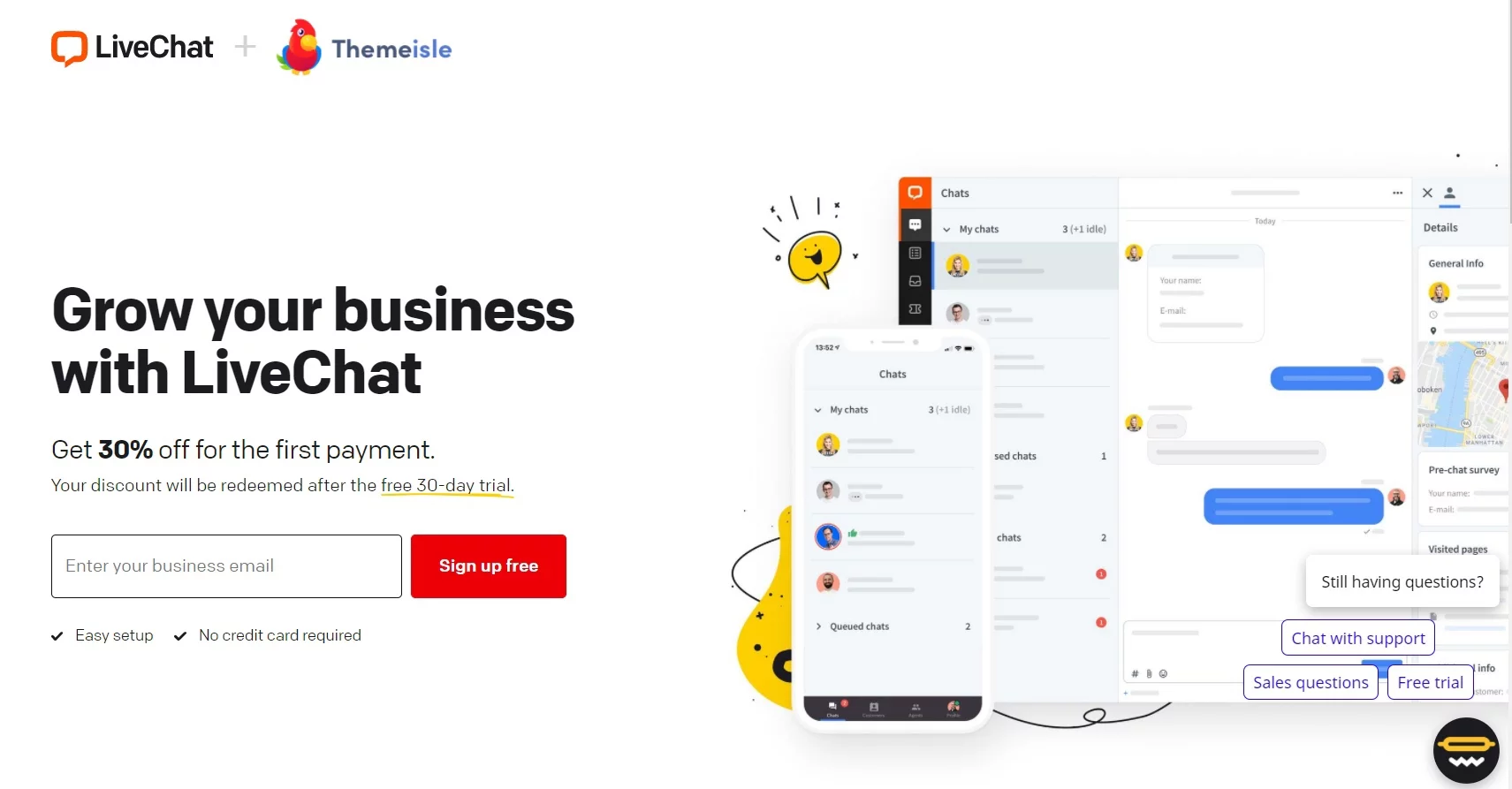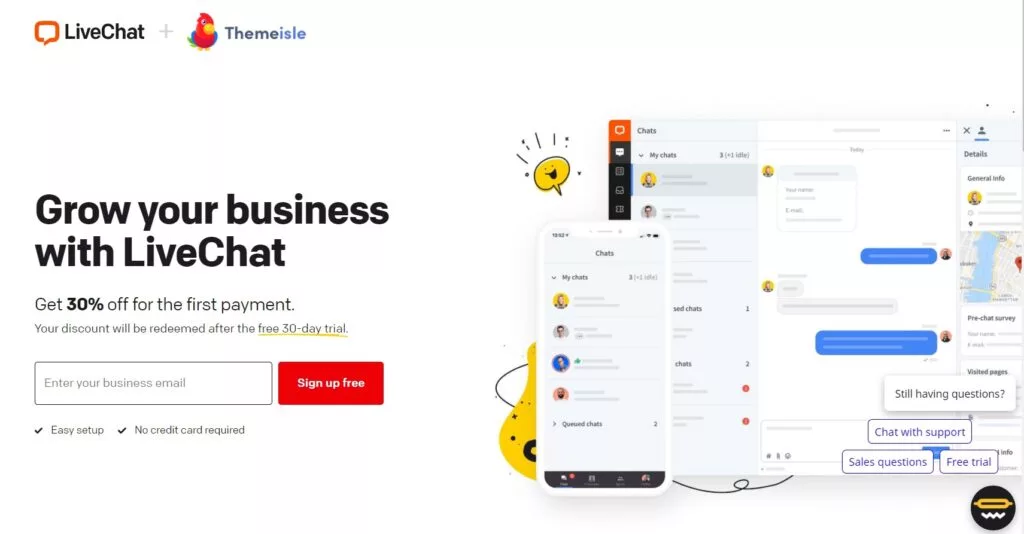 How to install the LiveChat WordPress plugin
Perhaps, as the main feature of this plugin, we will highlight the abundance of opportunities for live communication of your contact agents with the clients of the website. Your team gets access to unique options, such as a clients' waiting time indicator (to optimize response time), saved chats with the ability to return to them, and an extensive library of saved answers to popular questions.
From the user's side, the LiveChat plugin provides complete comfort in communicating with the company. It starts with a visually pleasing branded chat button and ends with the functional ability to exchange files with an operator in a chat. LiveChat provides a feedback field at the end of communication and comes with integrations with other platforms and social networks for convenience.
Live Chat has a free trial of 14 days for all users and 30 days after registration on their website, and after that, a paid pro version is available for $16 per month.
3. Tidio Live Chat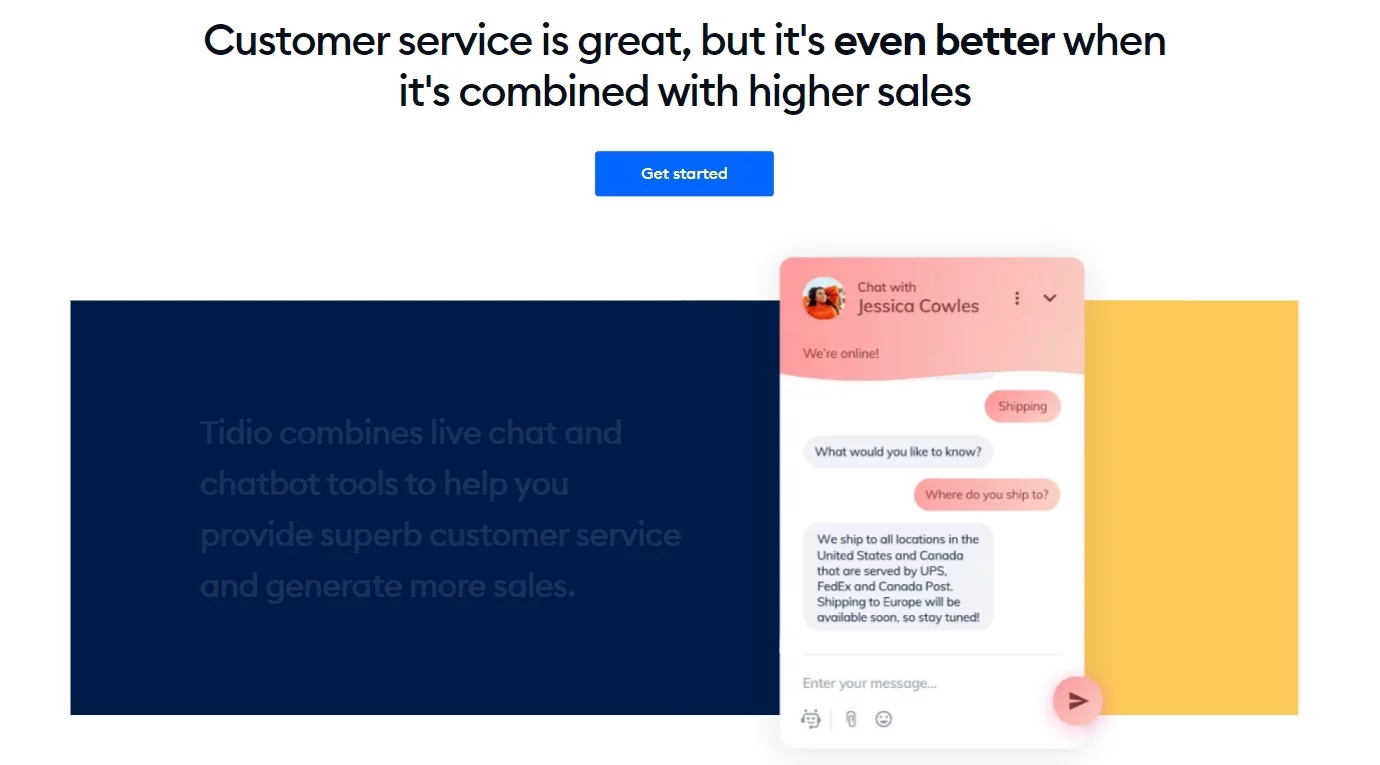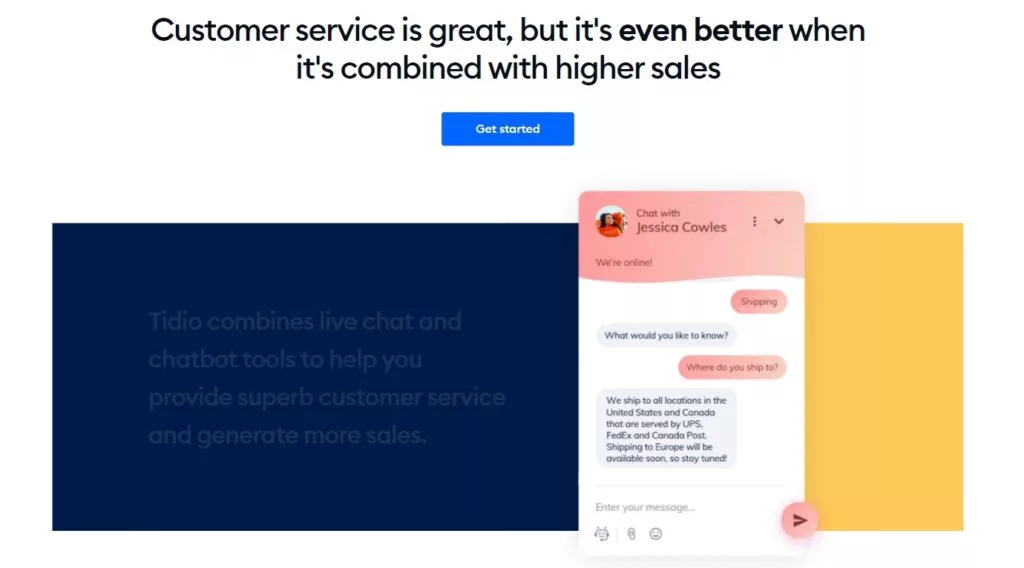 How to install the Tidio WordPress plugin
There is an opinion among WordPress-based developers that Tidio is one of the best plugins for setting up a live chat on your website. We will simply list a number of its advantages, and you will decide for yourself whether to choose it or not.
All the positive aspects of this plugin can be described in one word – multifunctionality. The reason for this is that Tidio concurrently provides access to design changes, integration with numerous customer support services and your mailbox, as well as an interface with 200 languages to provide an individual approach to each client. In addition, an unlimited number of agents and a huge analytical base can work simultaneously inside the Tidio live chat plugin. This means that you will get full access to information about your users in order to formulate their needs as accurately as possible.
If we touch on the price aspect, the free version has normal functionality, but it has a limit of one agent in the chat and requests $16.80 per month for each new one. In addition, the Tidio plugin has several other account upgrade levels with an average price of $200-225 per year.
4. Olark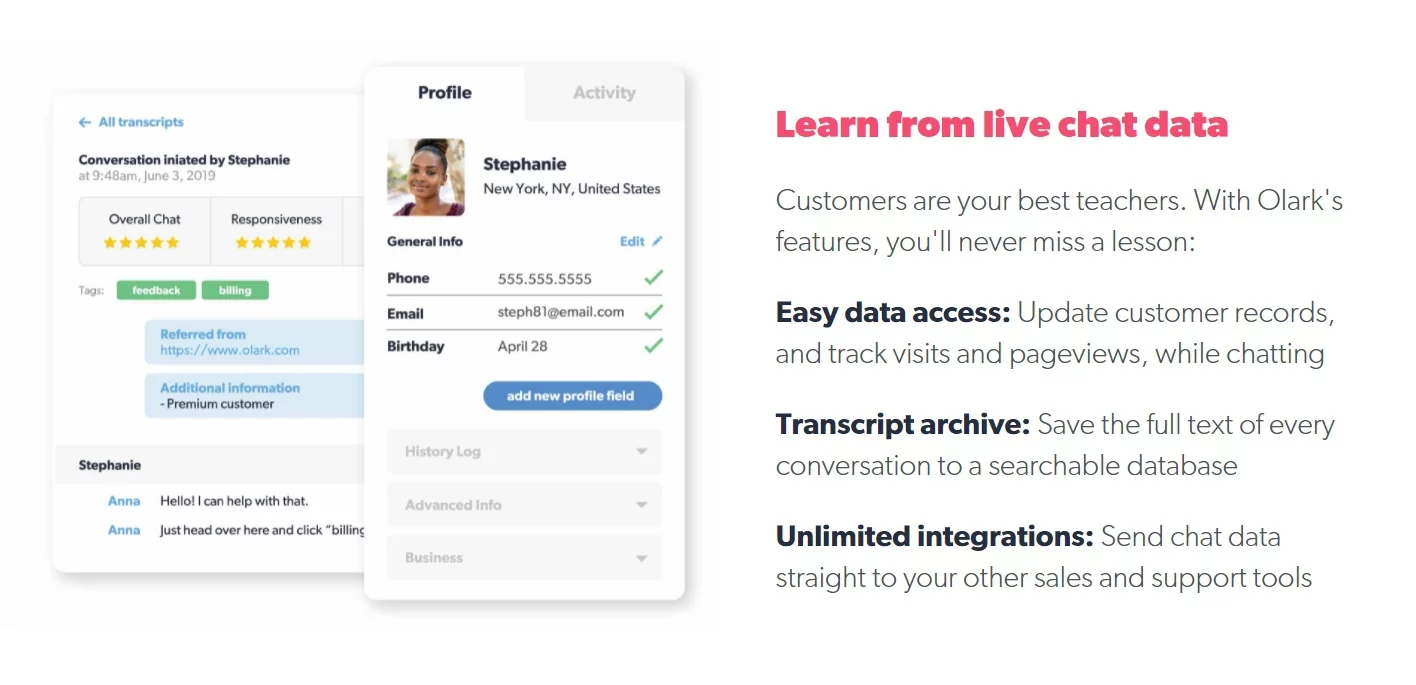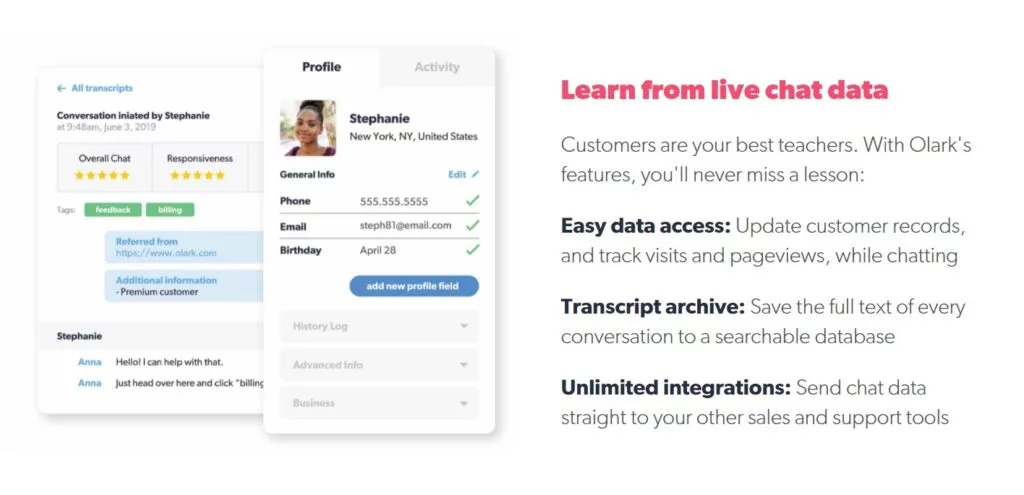 How to install the Olark WordPress plugin
The next in line is a very easy-to-integrate and pleasant-to-use plugin for creating a live chat based on WordPress is Olark. Among its features, one definitely worth mentioning is an excellent basis it provides for team communication and collecting information to work on weaknesses. To do this, Olark has the functions of summarizing data on the analysis of chats: frequency of answers, the speed of the operator's response, reviews about the operator, the history of correspondence with quotes. Furthermore, for personalized assistance to users, it allows dividing agents into thematic departments to ensure focus on a specific area. The collection of data on the customer base is possible thanks to the option of viewing site visitors in real-time, studying their baskets of goods, and monitoring their activity on different pages of the website.
After the 14-day trial period, you can leave a free account with a limit of one operator and only 20 dialogues per month. To get rid of this framework, you can upgrade your account to the Pro version for $29 per month.
5. Zendesk Chat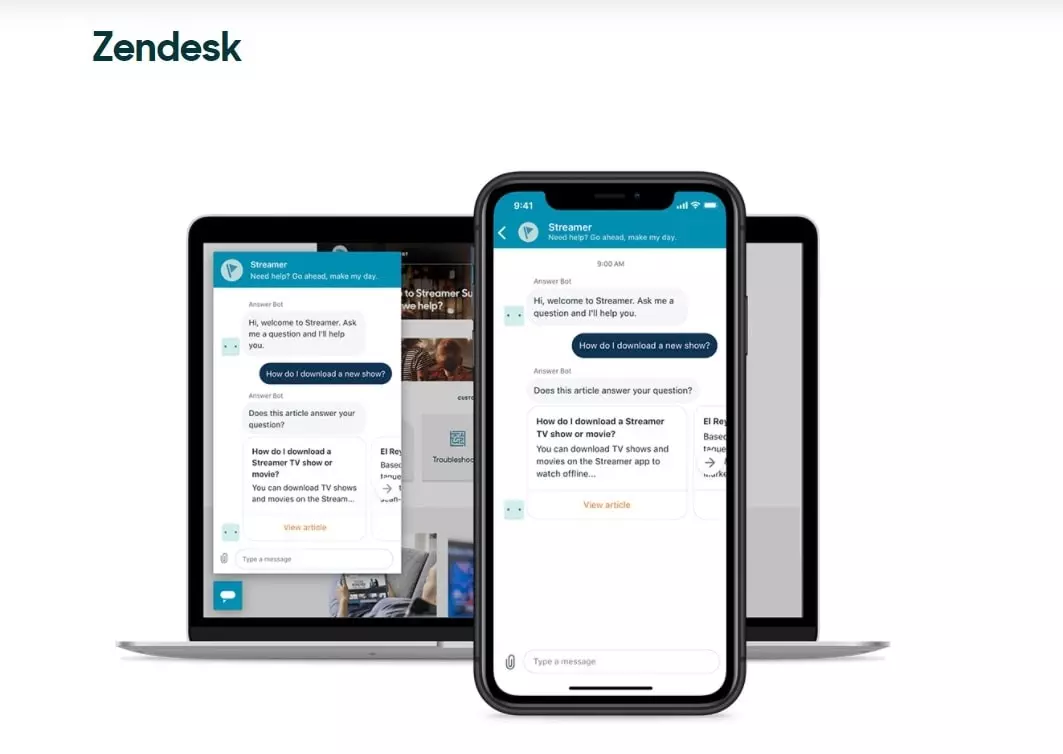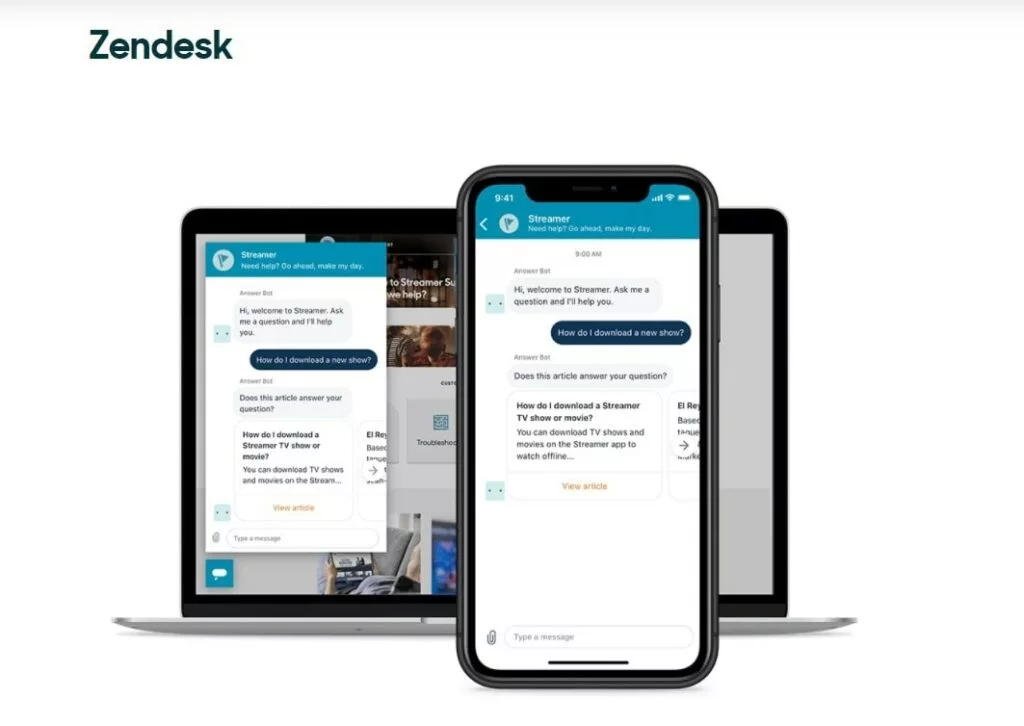 You can learn how to install the Zendesk WordPress plugin here:
This representative of live chat plugins can be called a very popular one for WordPress users. Among other options, it offers advanced trigger capabilities – a variety of actions that will trigger the chat window to pop up in front of the eyes of the website visitors automatically. In terms of design, Zendesk is distinguished by bright and stylish customized options. Otherwise, this plugin is optimized and successfully syncs with almost all browsers, gives access to communicate in 40 languages of the world, and has a convenient mobile app suitable for the operating system of any smartphone.
The paid version, which costs from $14 per month and more, differs from the free version by a much larger number of triggers, unlimited time for storing the history of correspondence, and access to the chat to more than one operator.
6. Live Chat by Formilla


How to install the Formilla WordPress plugin
This plugin, of course, has a wide range of previously mentioned features that others have as well. Among the unique things here is the ability to line up customers to the operator and provoke the site users to use a live chat with a sound signal after the appearance of the trigger. Of course, this plugin also has integrations with major social networks, customer support services, and even Google Analytics. Live Chat by Formilla provides developers with a choice of the location of the chat button: either in the right or in the lower-left corner. The built-in monitoring service collects data on the quality of the operator's communication with the visitor, using data on the duration of the communication and all saved correspondence.
If you opt for the free version of the plugin, then you will not be able to monitor anything in real-time, select chat window settings, or communicate via mobile applications. When you purchase a subscription for $19.99 per month, you will get all these features in unlimited quantities and even more.
7. HubSpot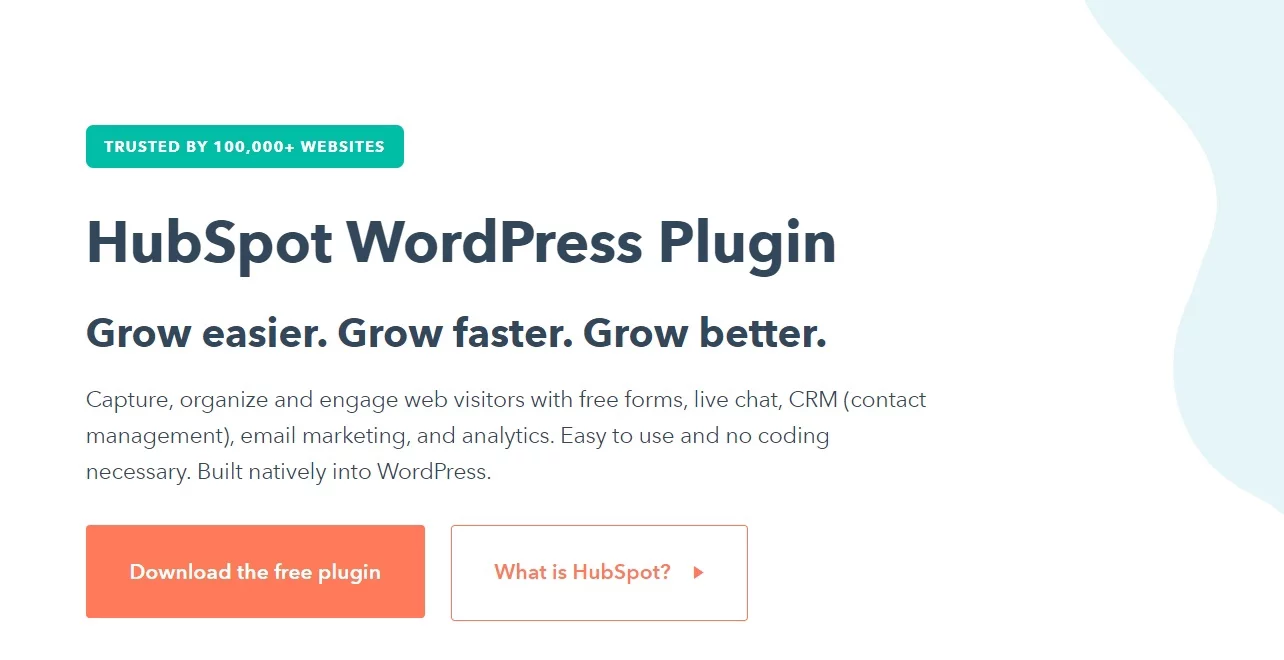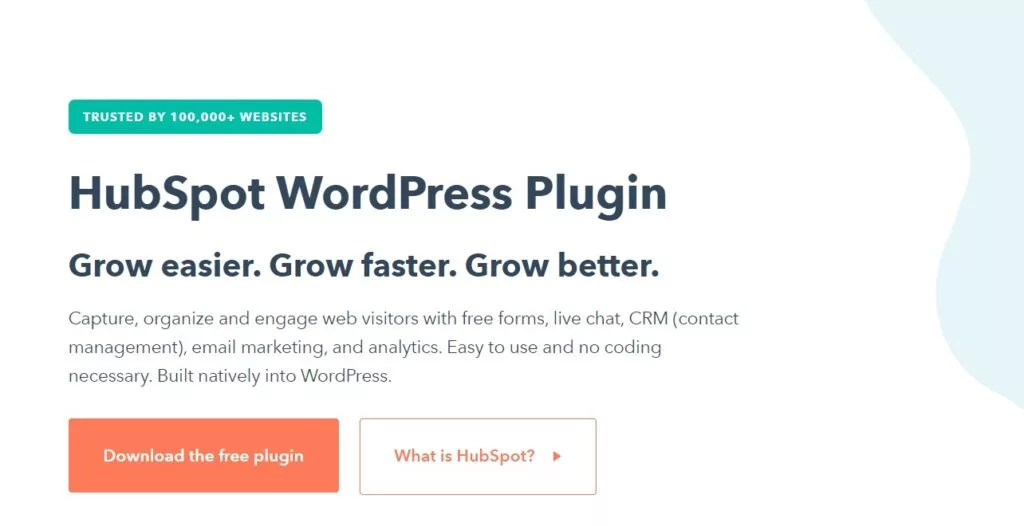 How to install the HubSpot WordPress plugin:
HubSpot is primarily known for its extensive marketing component: live chat is just one of its functions. However, despite many other useful options, the development of this plugin is perfectly focused on live chats. By installing the plugin, you will get the opportunity not only to communicate with customers online comfortably but also to set up your own offline chatbot, which will immediately answer questions from website users with prepared answers. This creates the confidence of close constant contact of the company with its consumers.
Like competitor plugins, HubSpot has a free version with a very limited range of features, and a full-fledged paid version, in this case, will cost as much as $540 dollars per year. Due to the fact that this plugin is designed not only for live chat but also for many more useful widgets from the field of marketing, such a price is more than justified.
8. Tawk.to


How to install the Tawk.to WordPress plugin:
This plugin is one of the few that have a full-fledged free version and openly declares it. Tawk.to is a standard set of all necessary functions, such as monitoring user activity on the website, 45+ built-in languages for connecting with representatives of different cultures, a mobile application for the convenience of your team with the ability to stay in touch 24/7, and a built-in library of standard answers to basic questions about the company/product/service. Of course, Tawk.to is not replete with unique advanced features, but it will definitely contribute to establishing a connection with the client in a live chat format for any company.
Despite the full free version, the plugin offers two packages of paid services for additional functionality. For example, by paying a subscription of $15 per month, you will be given the opportunity to remove the watermark with the plugin logo. In addition, for the additional work of a chat agent who promptly answers all questions and advises users on request, you will have to pay $1 per hour.
9. JivoChat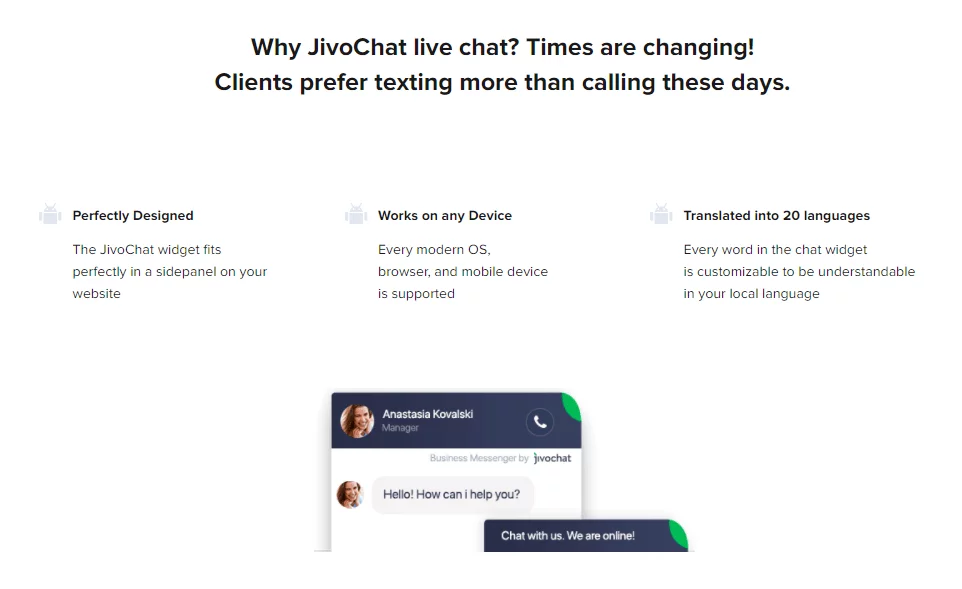 How to install the JivoChat WordPress plugin:
Jivo plugin is a huge help for cases when you need one app to communicate with customers not only within your website but also via other messengers. It's easier to stay connected when you have a multi-channel tool connected to social networks, all kinds of file messaging apps, and email.
Among other useful features, the Jivo chat plugin has a database of functions for organizing your team's interaction effectively. For instance, built-in reminders of tasks or unread messages, multi-agent chats, and unlimited archiving of the messaging history of any operator or team chat. In addition, the plugin will monitor users and adjust to their geo-IP, as well as answer standard questions with ready-made solutions automatically with the offered feedback form.
JivoChat is a universal assistant that can be free forever or offer advanced functionality for $19 per month in the premium version.
10. Intercom Live Chat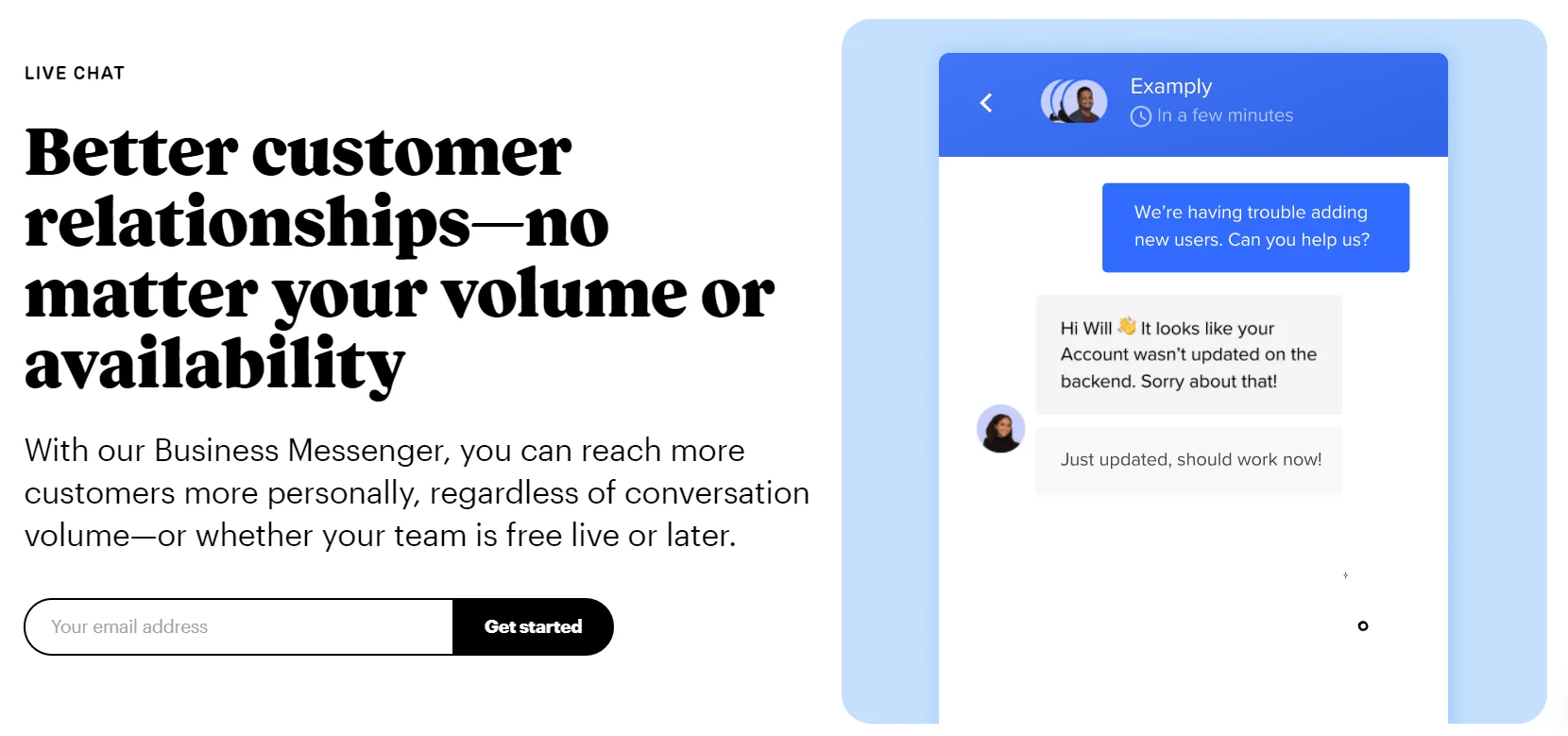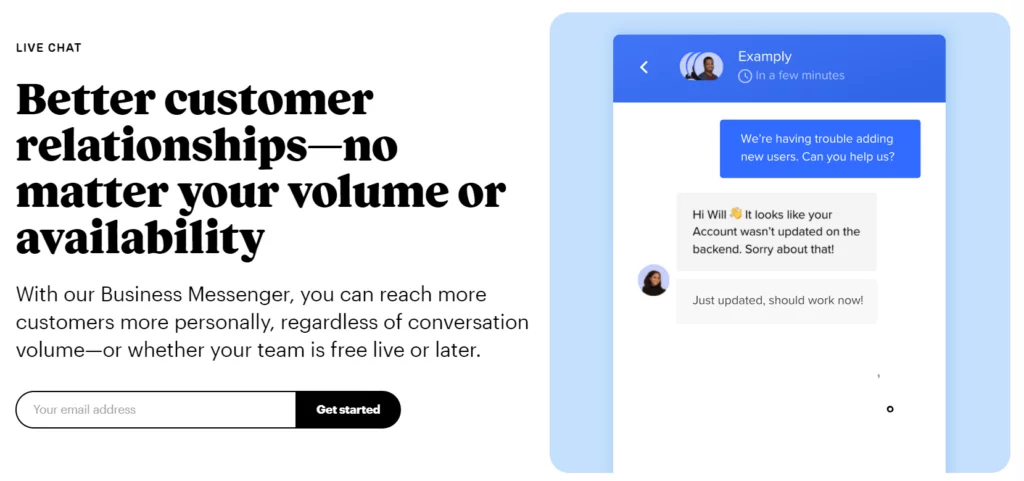 How to install the Intercom WordPress plugin:
Last but not least, one of the top live chat plugins on our list is Intercom. This platform, like many of its competitors, has an extensive database of tools for communicating with clients via many different channels (live chat is one of its top features).
Intercom is used by many business sharks in the digital world because this plugin makes it possible to optimize communication by making it more productive. For customers, it gives access to the chat history at any time from any device and self-served support with bots and apps when you or your employees are offline.
As for your team, the Intercom will be an excellent assistant because it has a customer data platform that will provide you with an in-depth analysis of a particular client's needs based on their actions via the website. Intercom also has a built-in proactive messaging that helps to anticipate the needs of the client even before they ask for it. All this opens up the horizon of personalized communication and building trust with the customer base.
As elsewhere, pro functionality with advanced features is not free. The Intercom offers a huge number of additional services, the prices of which start at $39 per month.
To conclude
WordPress is a platform open to improving, and upgrading your product and plugins for live chats are no exception. Nowadays, the development of communication channels with customers will be a very profitable investment for any company. Live chats allow you to take this communication to a new level and build relationships aimed at long-term cooperation.
There is no universal plugin – all options are good in their own way, and you need to make a comparative analysis and weigh all the pros and cons to make the right choice. To begin with, you can try free plugins to practice installing them and understand their functionality. When you clearly define your needs in terms of communication through the dialog box, you will be able to choose a plugin more specifically, relying also on your budget.
It is also important to keep in mind your capabilities in the matter of the team. If you want your live chat to be really live, then you need employees who will act as operators and advise clients in real time via chat. Of course, a chatbot can sometimes do this, but communication with a real representative of the company is much more efficient and effective.
Additionally, if you do not focus only on live chats as a way to communicate with users (you may use commenting or posting instruments, too), learn more about creating user avatars for WordPress.